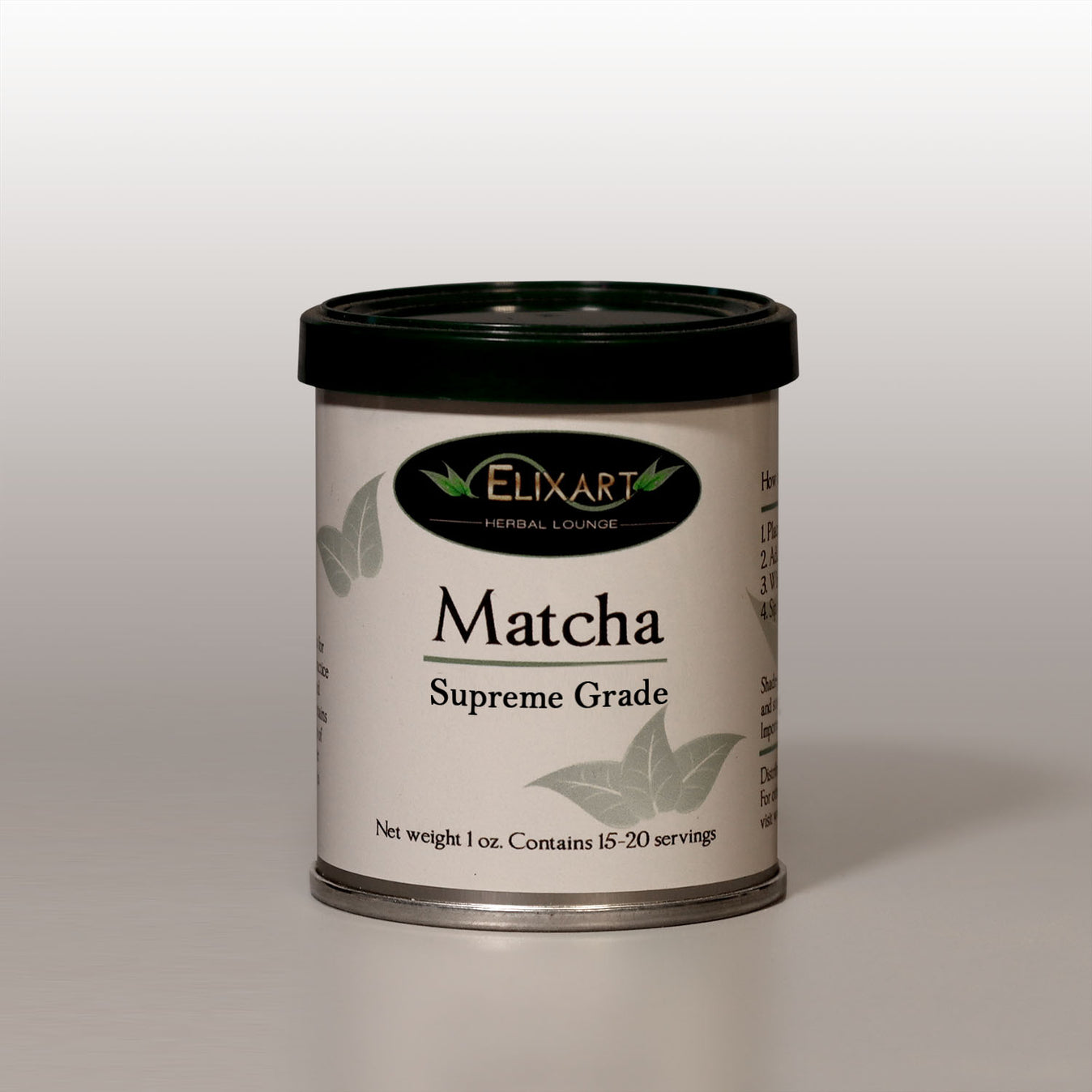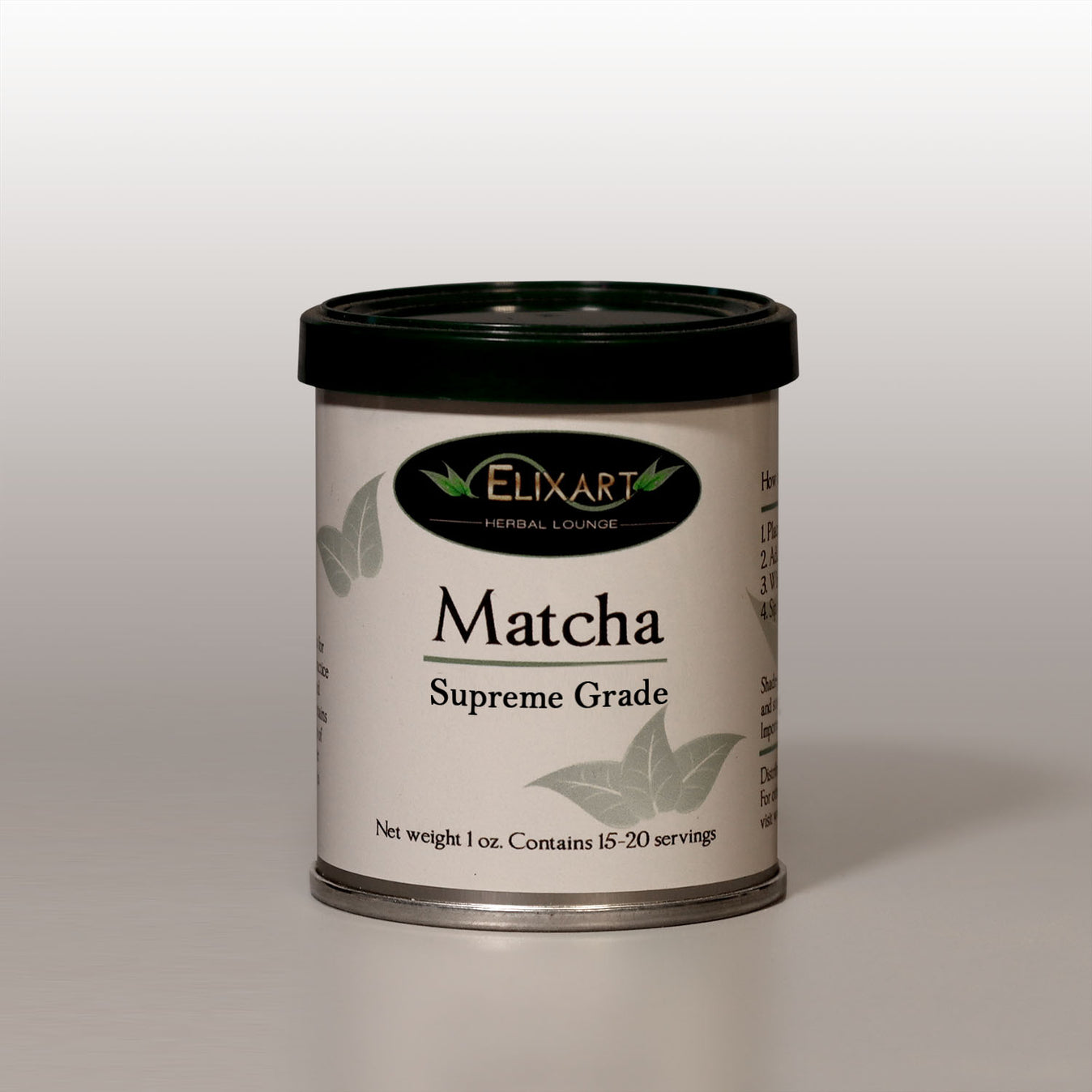 Matcha Supreme
Your Everyday Matcha
DESCRIPTION
Supreme Grade Matcha is made using leaves from the first flush harvesting. This Matcha may also be used for daily practice for Tea Ceremony.
Japanese monks have used matcha for centuries to elevate meditation practices by bringing clarity to the mind and calmness to the spirit. Matcha contains 10x the nutritional impact as 1 cup of green tea. The benefits are greater because you consume tea leaves in their entirety.
EXPERIENCE

| | | | | |
| --- | --- | --- | --- | --- |
| | |   | | |
| Enlightening | Grounding | Energizing |   | |
BENEFITS
Rich in antioxidants including the powerful EGCg*

Boosts metabolism and burns calories*
Enhances blood sugar regulation*
Anti-aging*
Blood pressure reduction*
Enhances mood and aids in concentration*
Cancer preventative*

INGREDIENTS
Made using leaves from the first flush harvesting
Gluten Free, Sugar Free, Vegan, Soy Free 

HOW TO USE
Place ½ tsp matcha powder into a tea bowl
Add 3-4 oz. hot water (but not boiling hot)
Whisk swiftly until tea is frothy
Sip. Savor. Enjoy.

SOURCING

Made with the purest intention, sourced from the finest ingredients. We believe that life is a ceremony. By infusing everything that we do with ritual, we guarantee that our products are consciously sourced from all over the world - made with the purest ingredients and finest quality. We make it a priority to use organic, GMO free, fairtrade products whenever possible.
*These statements have not been evaluated by the FDA. This product does not intend to treat or prevent any disease. Keep out of the reach of Children. Not to be used during pregnancy. Consult a physician before using if nursing or taking any medications.