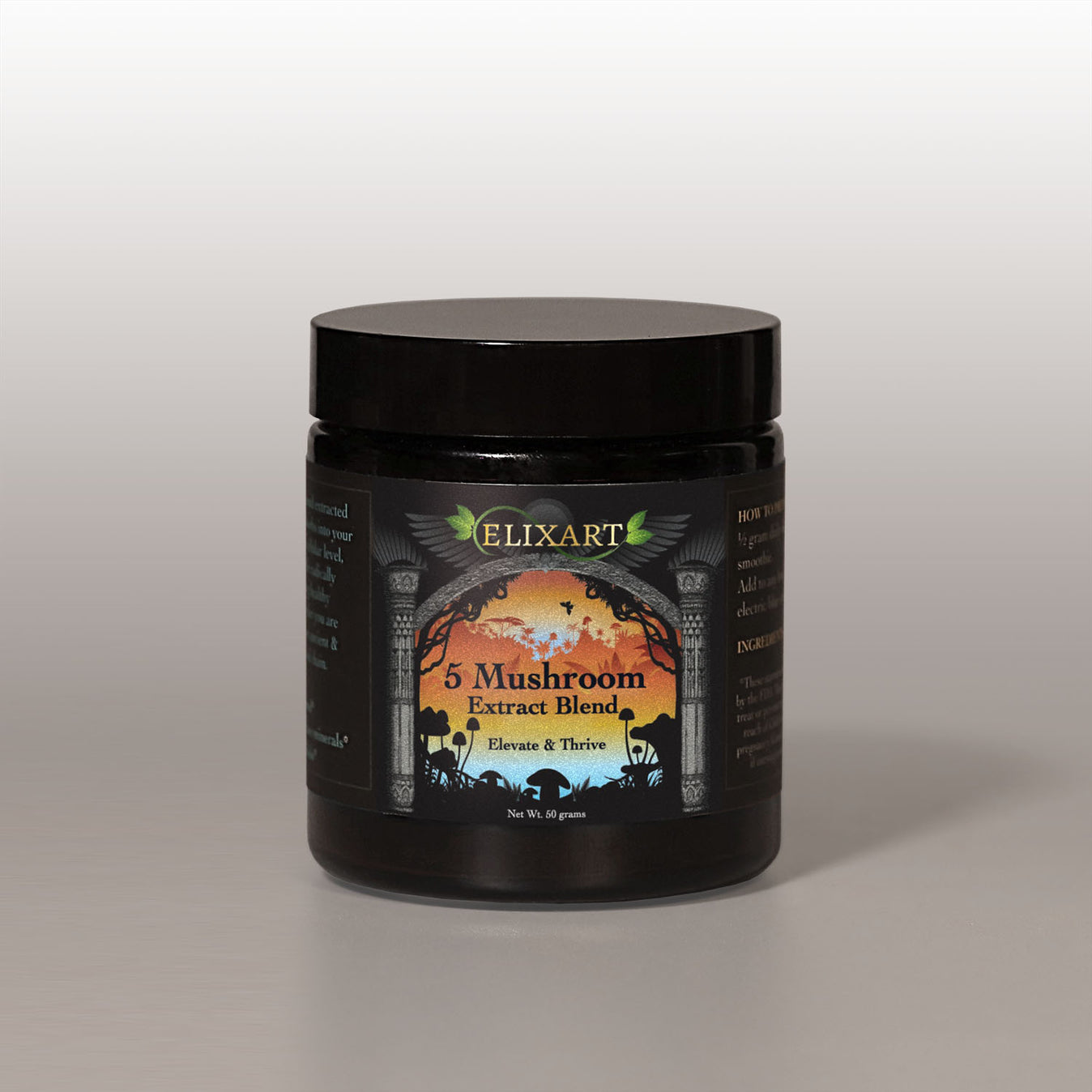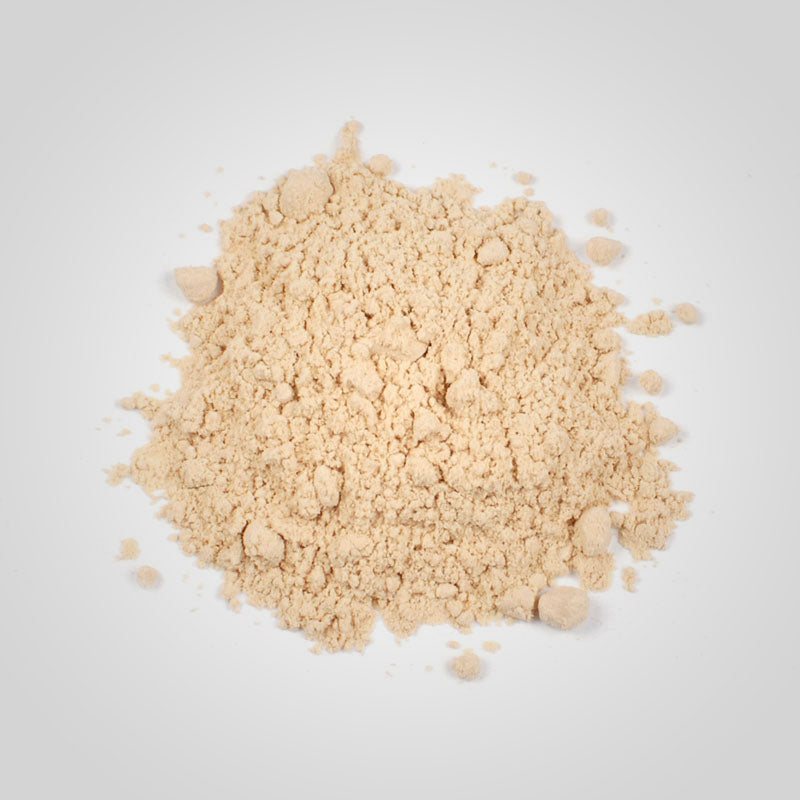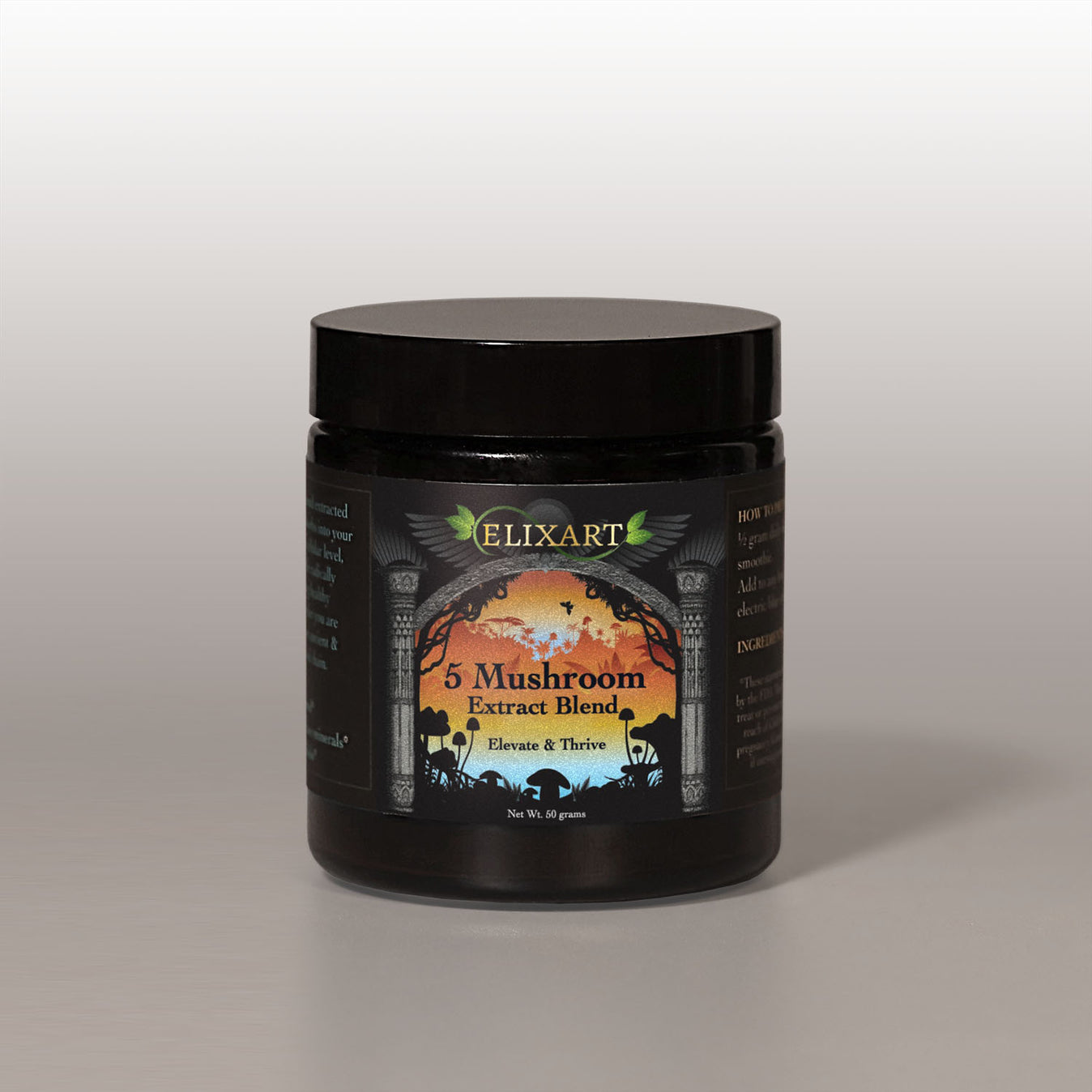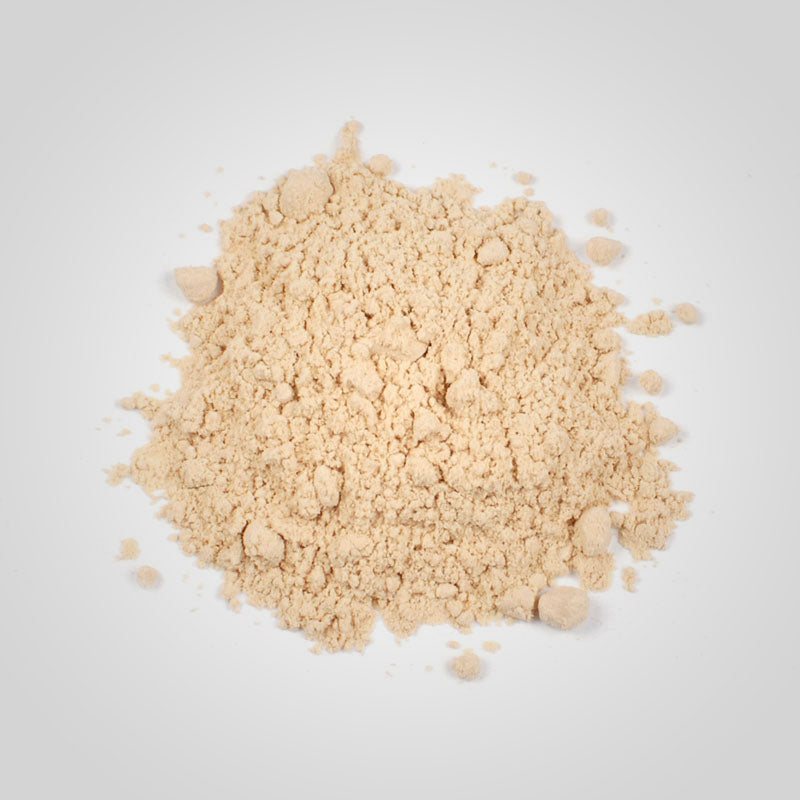 5 Mushroom Blend
Elevate & Thrive
DESCRIPTION
Elevate your body, mind and soul with five of the world's most revered & renowned mushrooms blended into one. These mushrooms have powerful adaptogenic qualities to relieve stress and increase energy.
A true full spectrum combination of medicinal compounds that strengthen the immune system, providing cellular nutrients that fortify & rejuvenate the body. Great for supporting mental clarity.  
EXPERIENCE
| | | | | |
| --- | --- | --- | --- | --- |
| | |   | | |
| Enlightening | Nourishing | Balancing | Grounding | Longevity |
BENEFITS
Immune Strength
Energy Boosting  
Optimum Body Cell Food
Increase mental clarity

INGREDIENTS

Turkey tail ( Trametes versicolor)
Reishi (Ganoderma lingzhi)
Maitake (Grifola frondosa)
Shiitake (Lentinula edodes)
Chaga sclerotia ( Inonotus obliquus)

HOW TO USE
Add scoop to warm water or drink, stir and enjoy. Mix into coffee or smoothie to enjoy balanced taste.
SOURCING
Made with the purest intention, sourced from the finest ingredients. We believe that life is a ceremony. By infusing everything that we do with ritual, we guarantee that our products are consciously sourced from all over the world - made with the purest ingredients and finest quality. We make it a priority to use organic, GMO free, fairtrade products whenever possible.
*These statements have not been evaluated by the FDA. This product does not intend to treat or prevent any disease. Keep out of the reach of Children. Not to be used during pregnancy. Consult a physician before using if nursing or taking any medications.