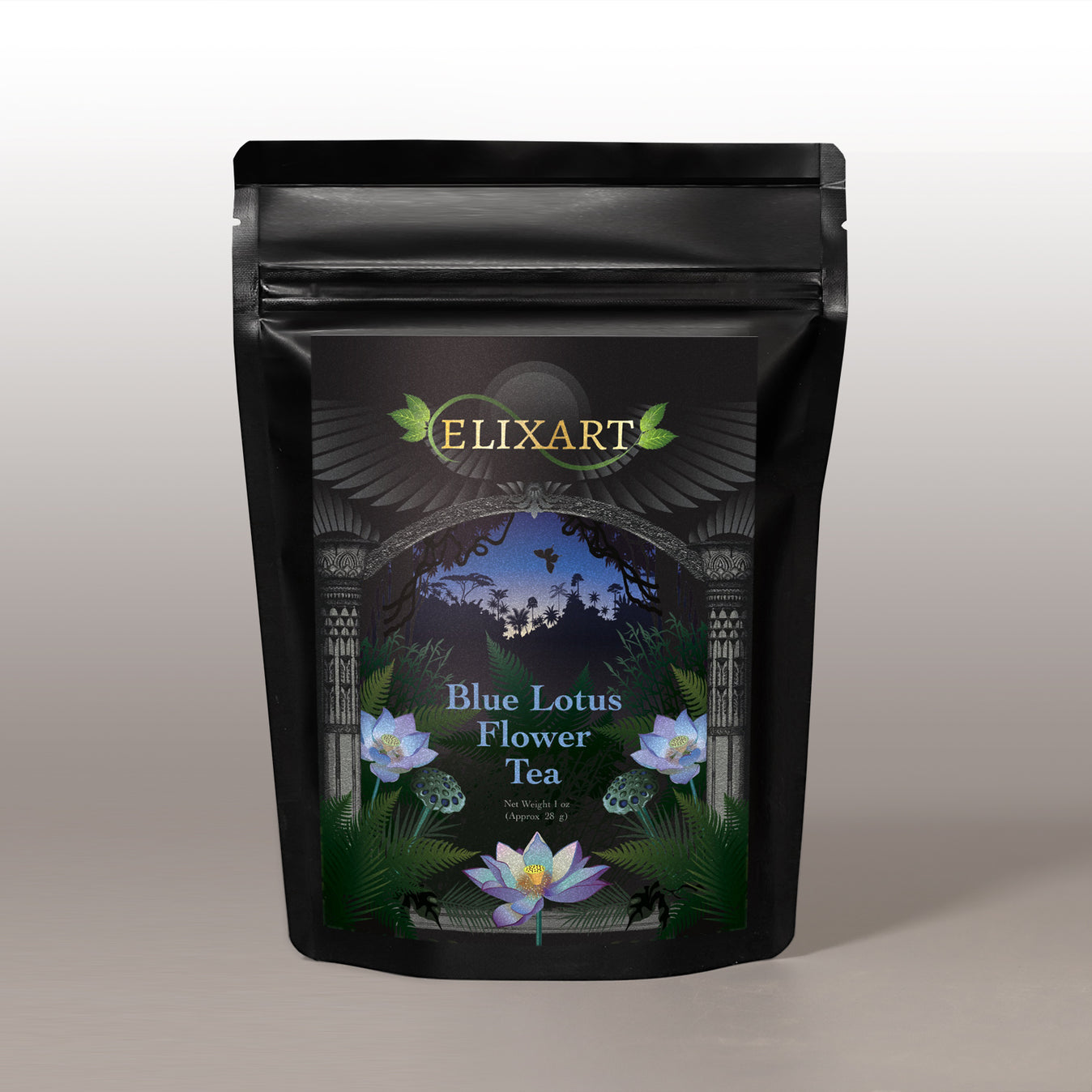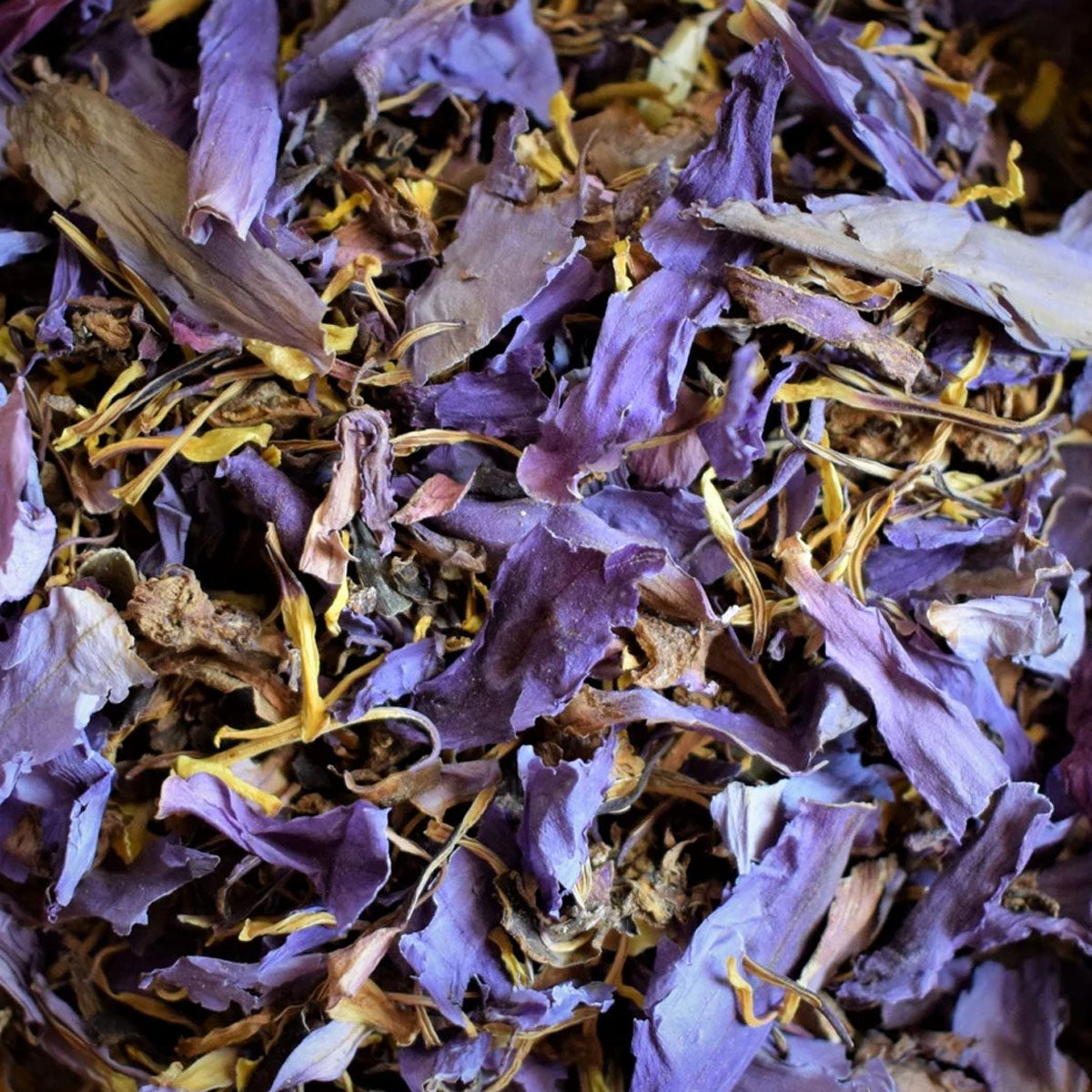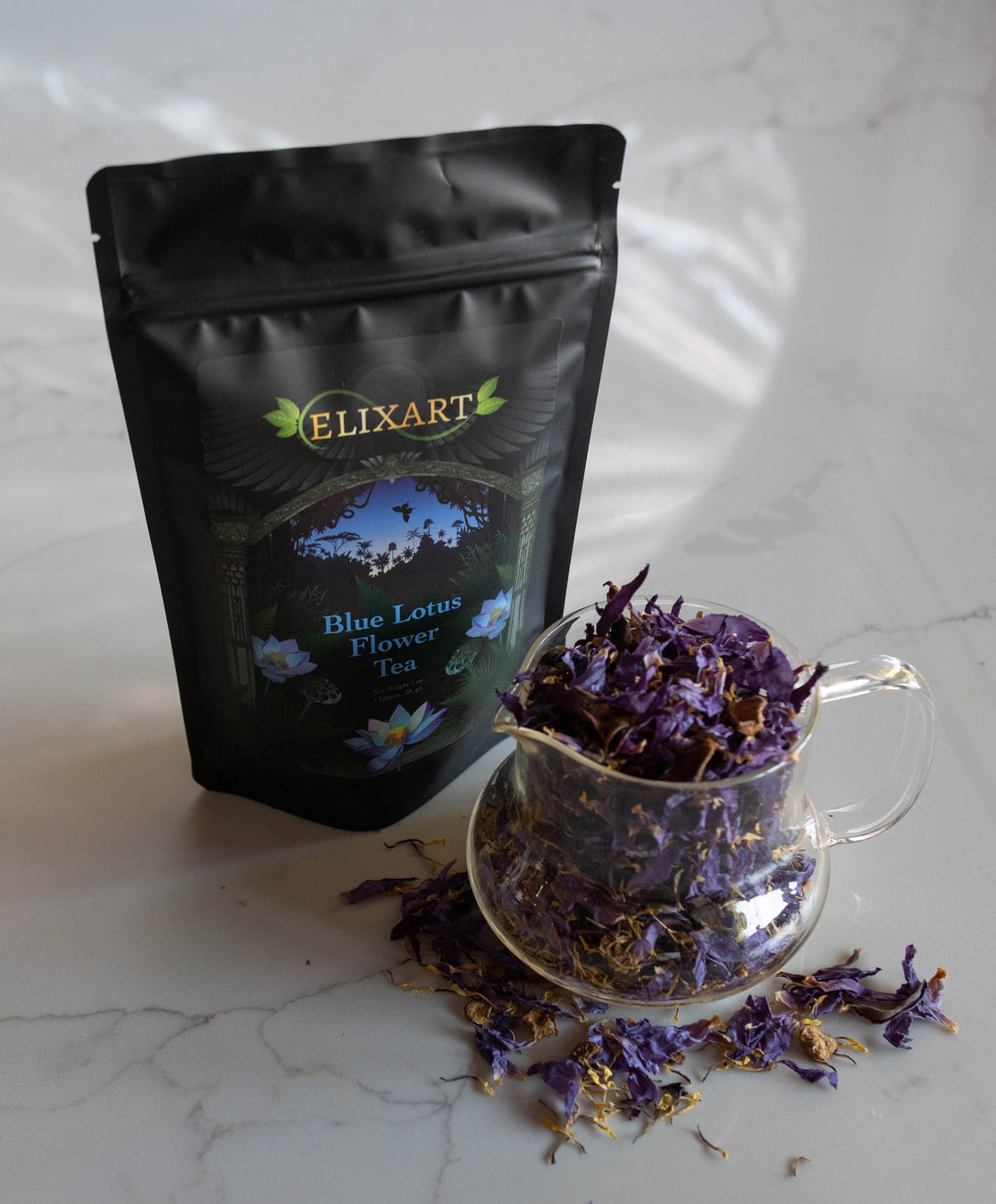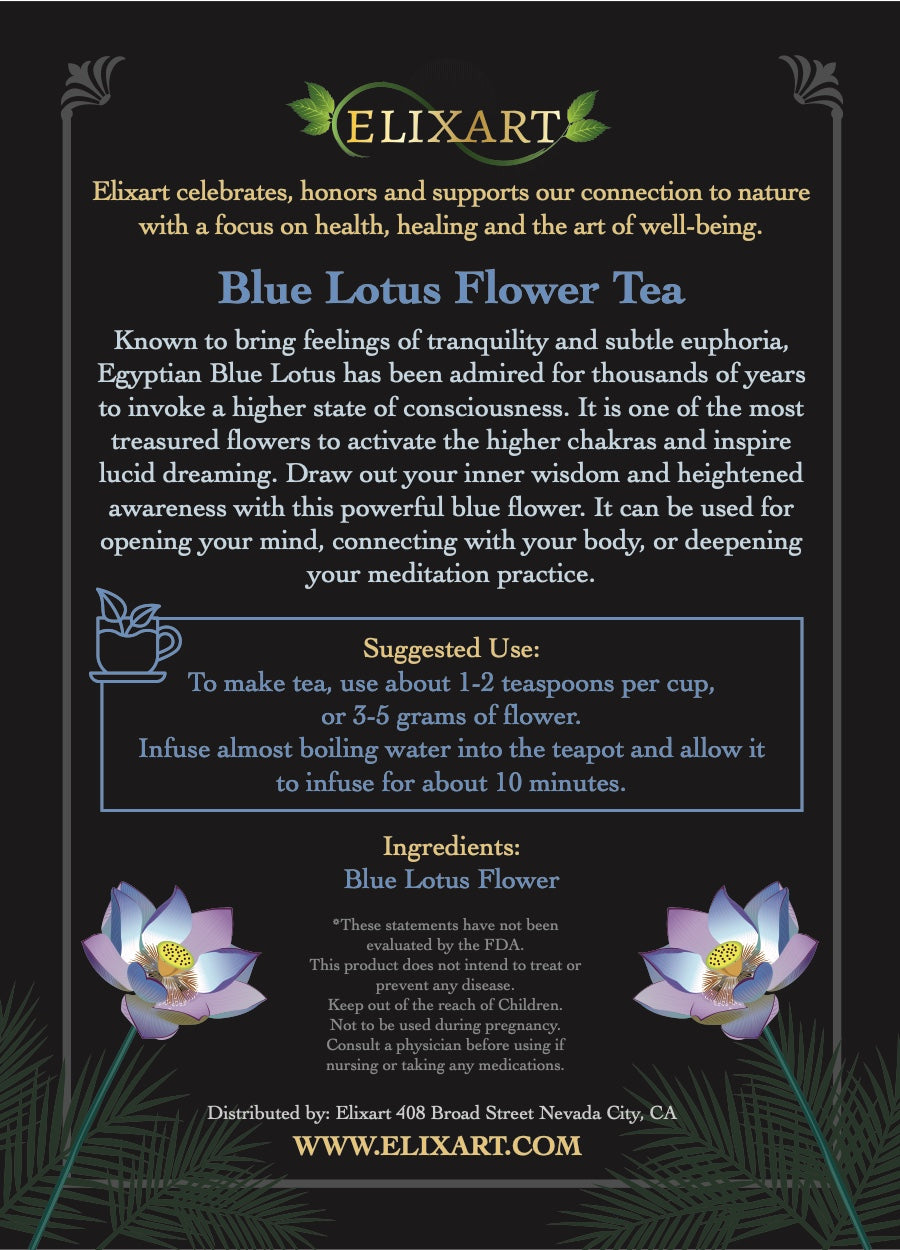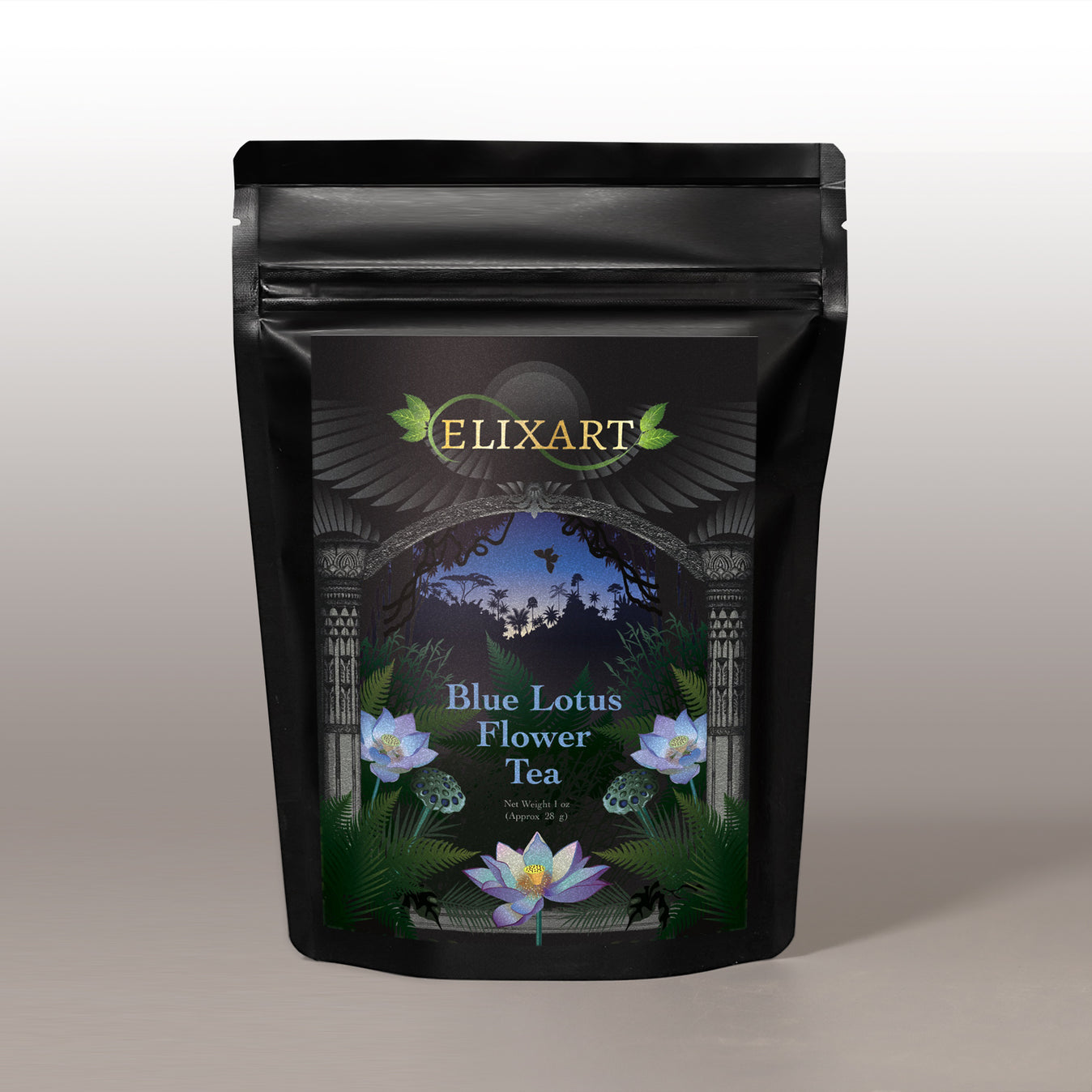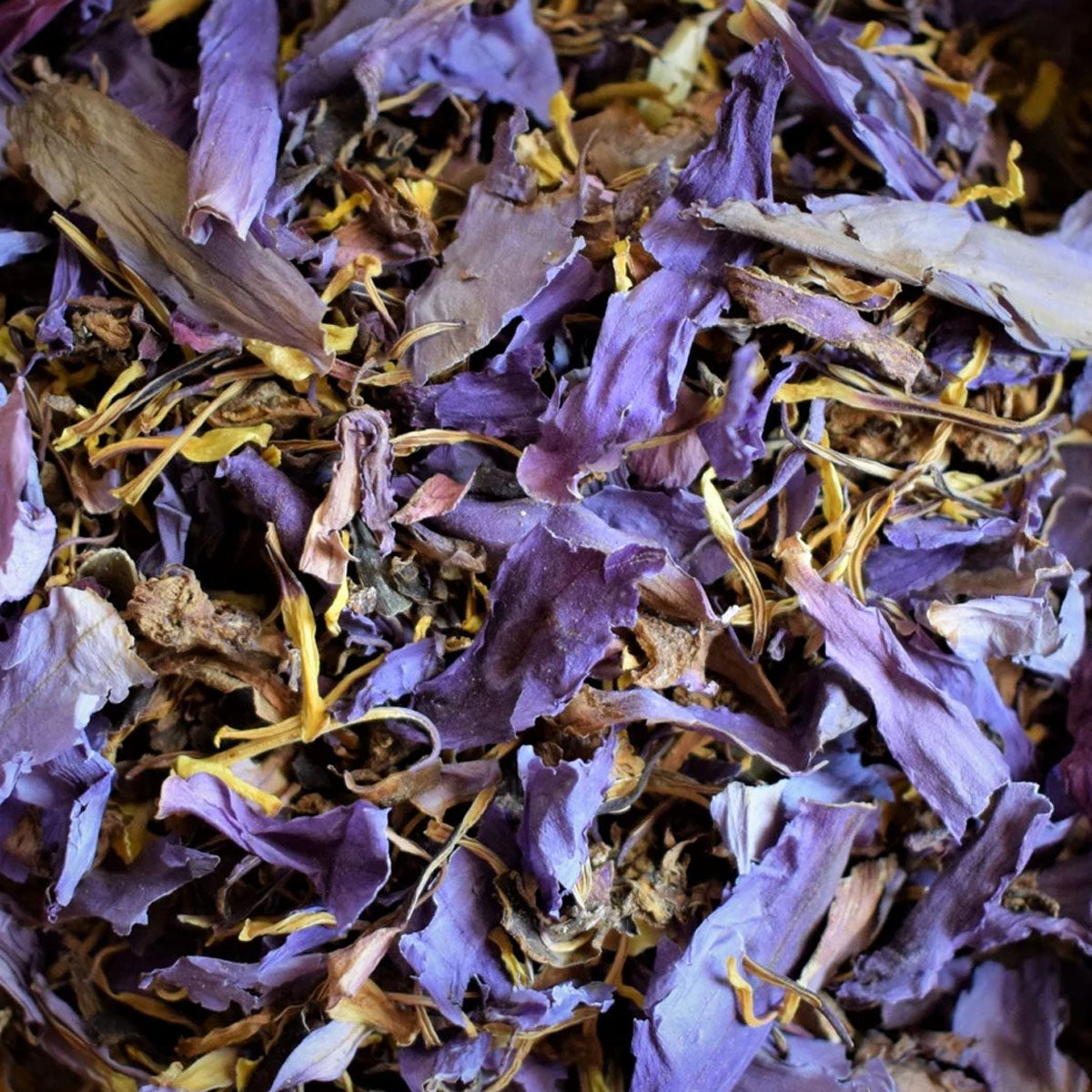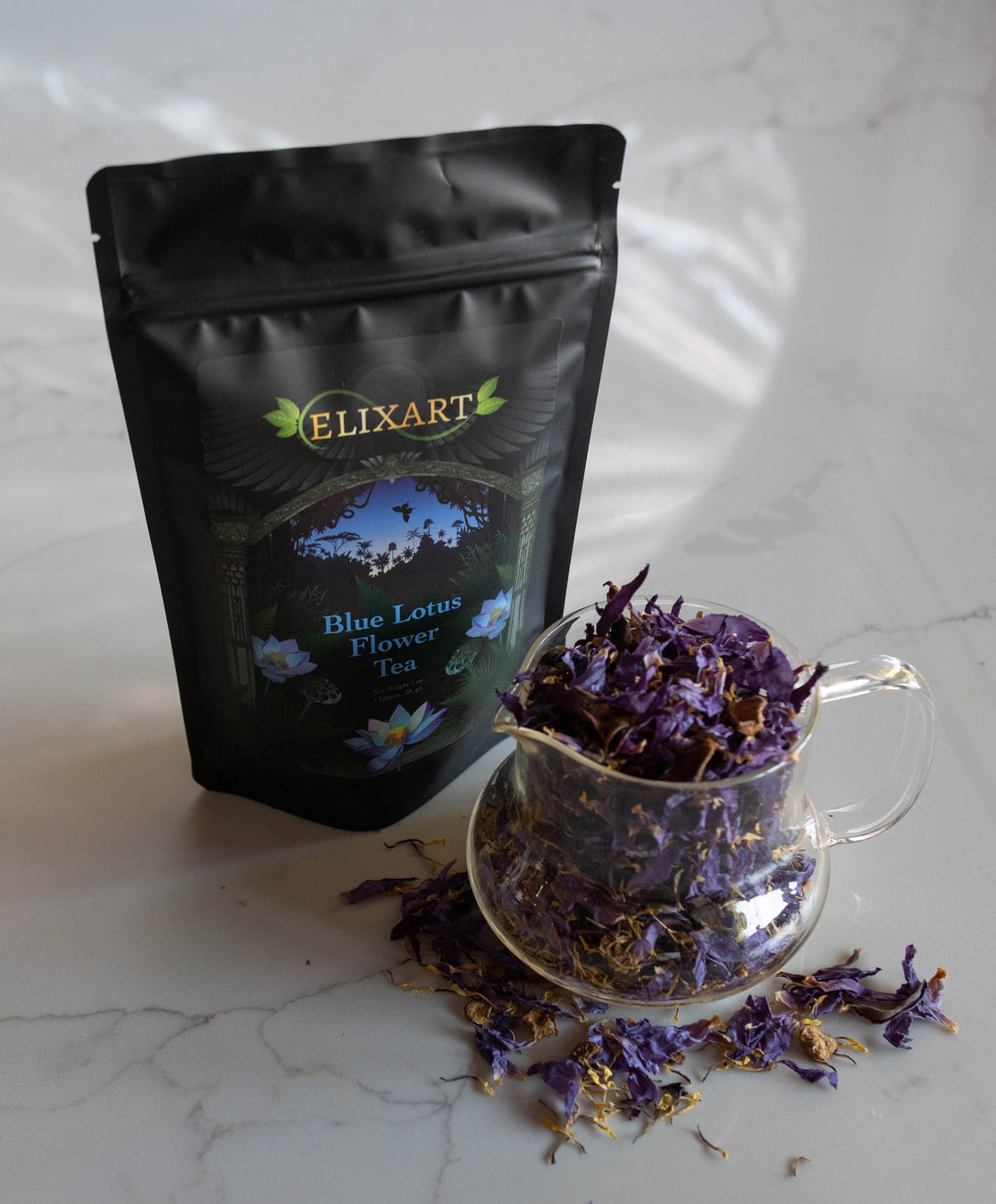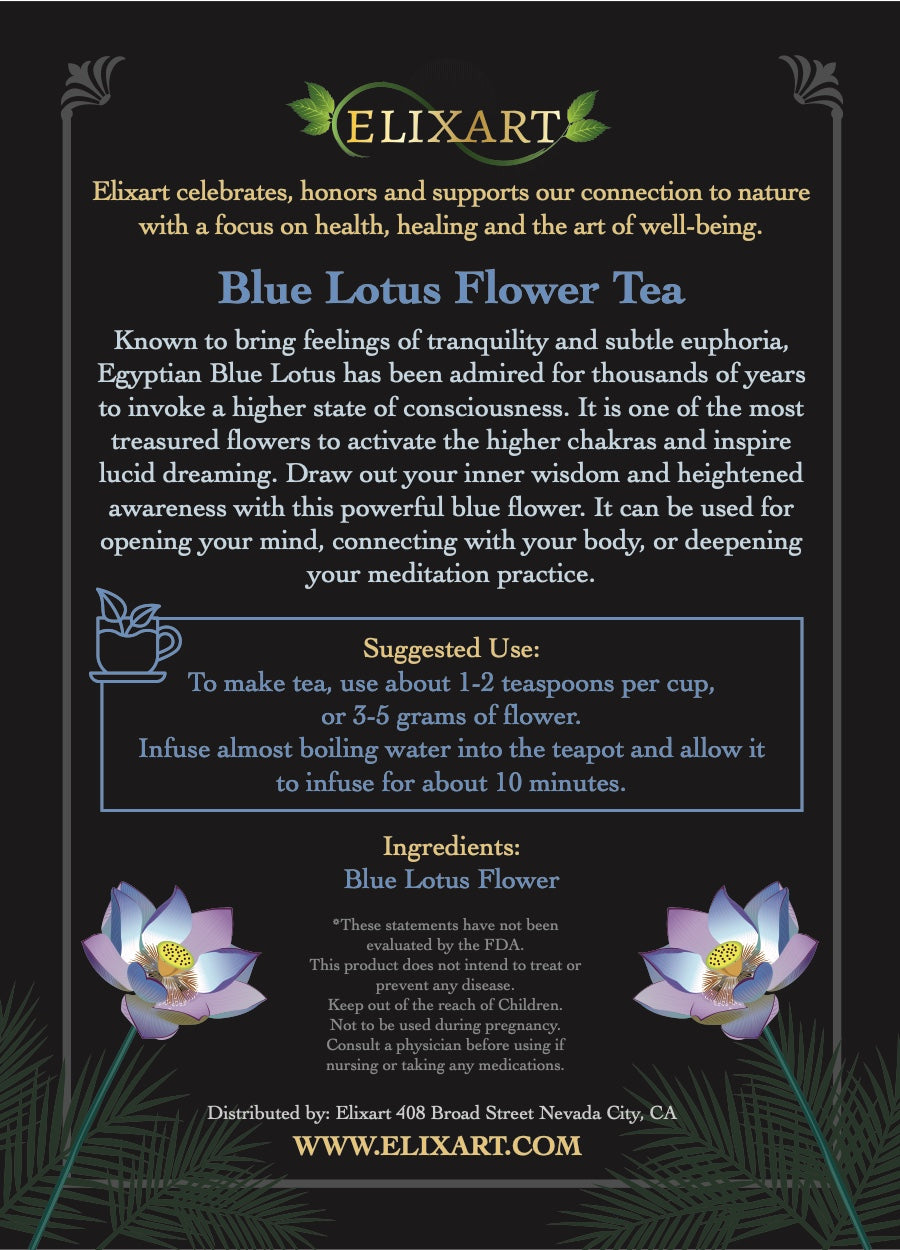 Blue Lotus Tea
Flower of Euphoria
DESCRIPTION
Known to bring feelings of tranquility and subtle euphoria, Egyptian Blue Lotus has been admired for thousands of years to invoke a higher state of consciousness. It is one of the most treasured flowers to activate the higher chakras and inspire lucid dreaming. Draw out your inner wisdom and heightened awareness with this powerful blue flower. It can be used for opening your mind, connecting with your body, or deepening your meditation practice.
EXPERIENCE

| | | | | |
| --- | --- | --- | --- | --- |
| | |   | | |
| Enlightening | Sensual | Euphoric | | |
BENEFITS
Enhances Euphoria

*
Activates dream-state

*
Anti-anxiety

*
Invokes a higher state of consciousness*

INGREDIENTS
Pure Blue Lotus Flower / Gluten Free, Sugar Free, Vegan, Soy Free 

HOW TO USE
Infusion time: 10 minutes
Water temperature: 140 - 212 F 
Water amount: 8oz 
Leaf amount: 1 - 2 teaspoons 
Infuse the tea leaf for 1 to 10 minutes.  The longer you brew it the sweeter it gets.  Try multiple shorter infusions with the same leaves to taste the nuances. Serve. Sip. Savor.
To make, use 1-2 teaspoons per cup. Serve. Sip. Savor.
SOURCING
Made with the purest intention, sourced from the finest ingredients. We believe that life is a ceremony. By infusing everything that we do with ritual, we guarantee that our products are consciously sourced from all over the world - made with the purest ingredients and finest quality. We make it a priority to use organic, GMO free, fairtrade products whenever possible.
*These statements have not been evaluated by the FDA. This product does not intend to treat or prevent any disease. Keep out of the reach of Children. Not to be used during pregnancy. Consult a physician before using if nursing or taking any medications.