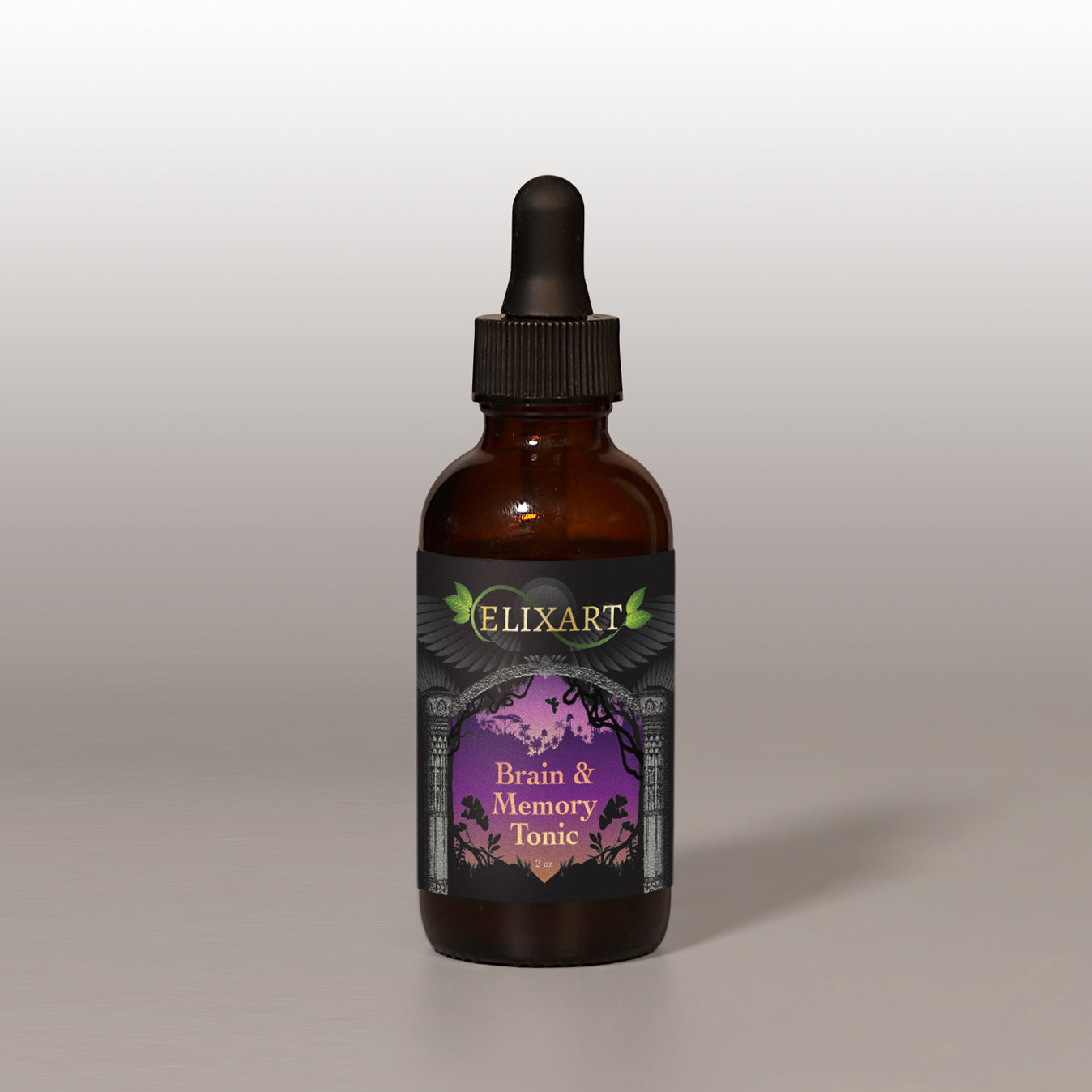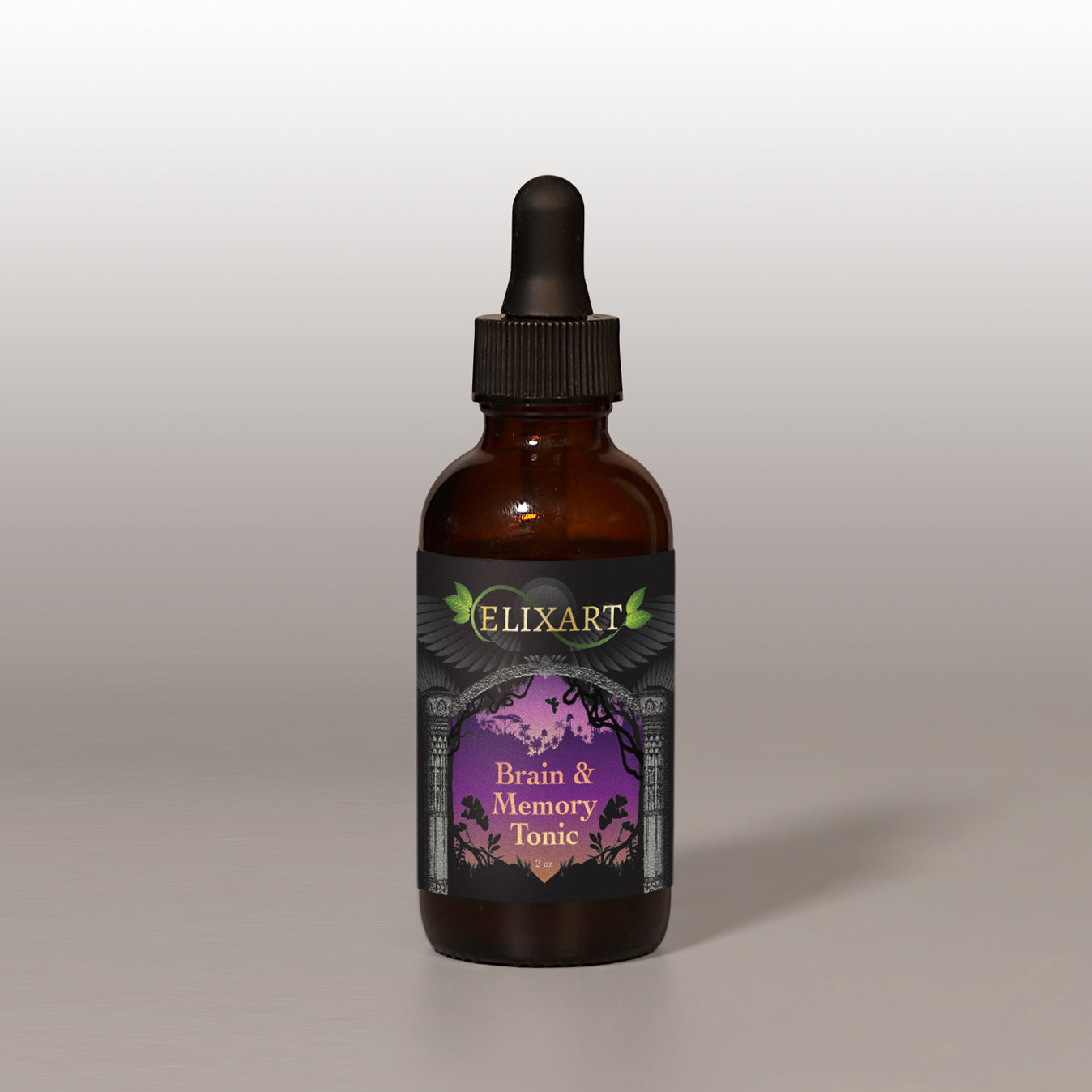 Brain & Memory Tonic
A Comprehensive Tonic for the Modern Brain.
DESCRIPTION
Our Brain and Memory tonic contains dozens of the best brain tonics along with some high quality caffeine from natural sources.  This combination allows one to be focused and clear throughout the day with no crash.  The effects of the tonic are cumulative and will build up in the brain over time leading to a higher baseline of brain function.
EXPERIENCE

| | | | | |
| --- | --- | --- | --- | --- |
| | |   | | |
| Enlightening | Nourishing | Balancing | Clarity | |
BENEFITS
Brain Entrainment*
Focus*
Clarity*
Mental Endurance*
Memory*

INGREDIENTS
Filtered water, ethyl alcohol (20%) & a proprietary blend of the following herbs decocted at a 2:1 ratio.                               
 Gotu Kola, Ginkgo biloba, Bacopa Monnieri, Rhodiola rosea & crenulata, Lion's Mane Mushroom, Celastrus paniculata, Schizandra fruit, Astragalus root, Hawthorn berry, flower, and leaf, Rosemary officinalis, Acorus root, Oat / Avena sativa, Gynostemma leaf, Reishi mushroom, Poria heart, Dong Quai root, Lycium fruit, Green Tea Yerba Maté, Ashwagandha root
Gluten Free, Sugar Free, Vegan, Soy Free 

HOW TO USE
Mix 1-2 droppers into your favorite drink 1-3 times daily.  Blend.  Serve. Sip. Savor.
SOURCING
Made with the purest intention, sourced from the finest ingredients. We believe that life is a ceremony. By infusing everything that we do with ritual, we guarantee that our products are consciously sourced from all over the world - made with the purest ingredients and finest quality. We make it a priority to use organic, GMO free, fairtrade products whenever possible.
*These statements have not been evaluated by the FDA. This product does not intend to treat or prevent any disease. Keep out of the reach of Children. Not to be used during pregnancy. Consult a physician before using if nursing or taking any medications.