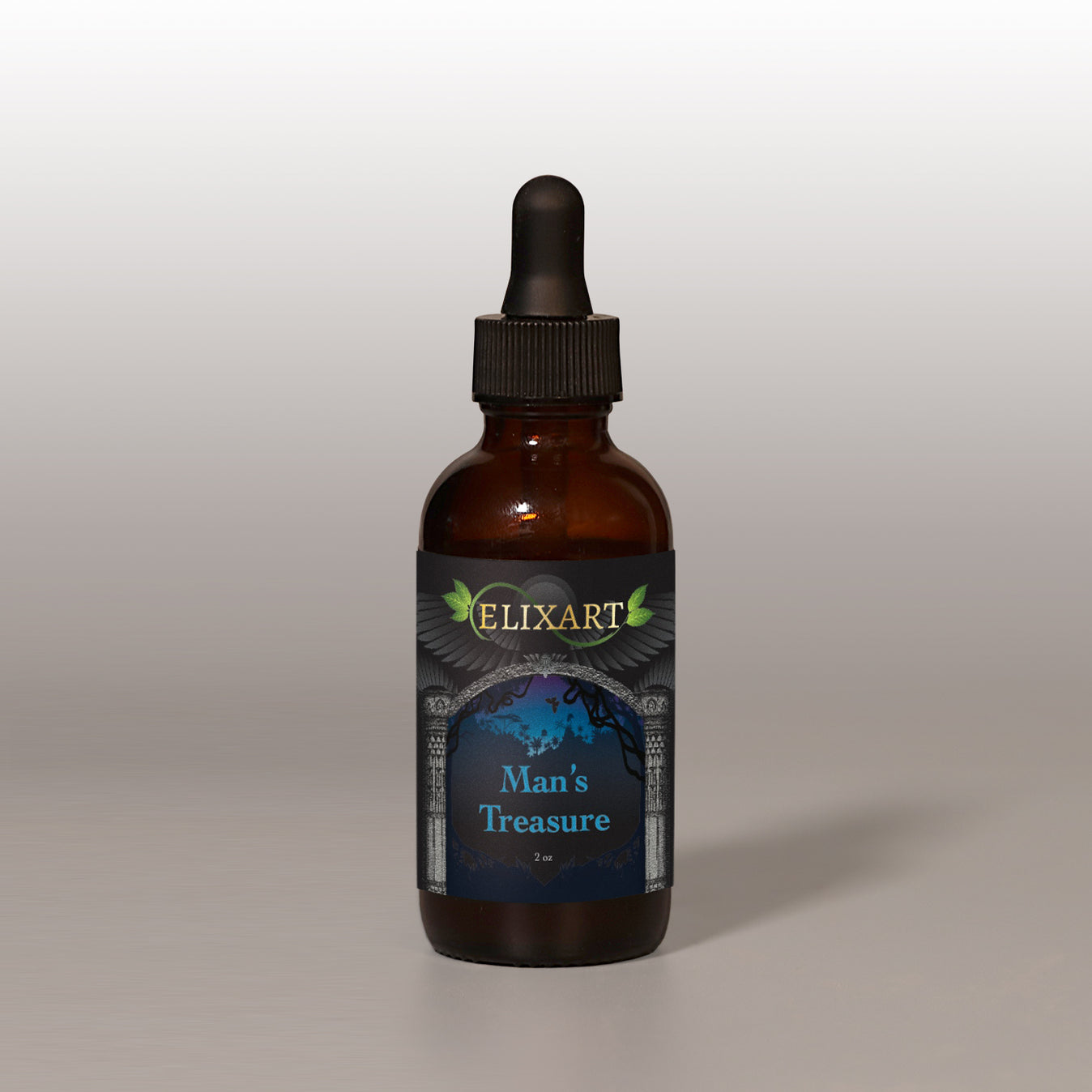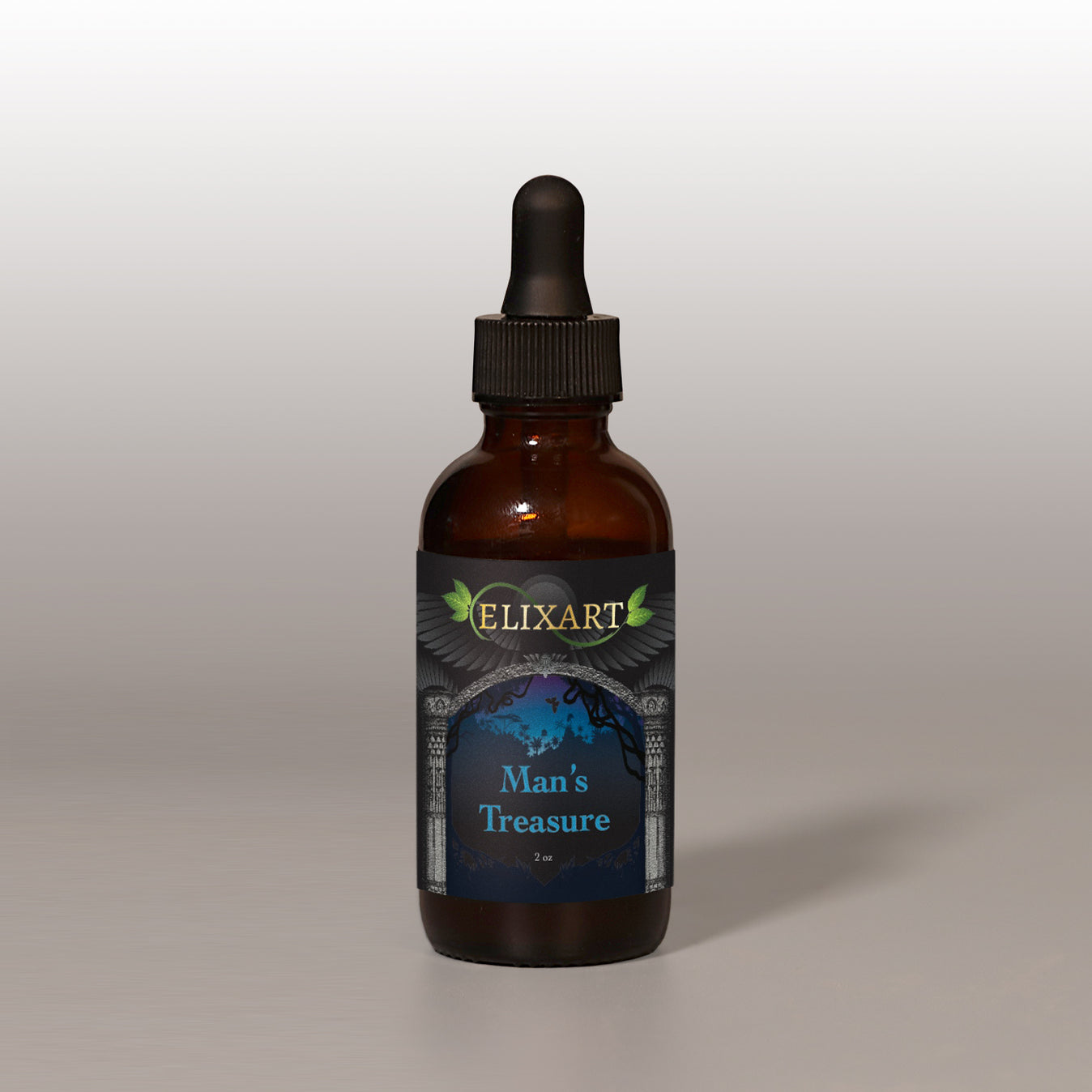 Man's Treasure
Herbal Support for Modern Super-Man
DESCRIPTION
A natural multi-tonic for the modern man.  This easy to use blend of activating herbs supports the male system to balance hormones and increase libido.  Go get 'em tiger!
EXPERIENCE

| | | | | |
| --- | --- | --- | --- | --- |
| | |   | | |
| Enlightening | Balancing | Immunity | Sensual | Euphoric |
BENEFITS
Balances hormones *
Activates vitality *
Supports adrenals *
Increases libido*
Benefits accumulate over months of use and help to bring all the organs and glands into equilibrium.

INGREDIENTS
Cordyceps, Cuscuta,Panax ginseng, Lycium. Cnidium, Moringa root, Cistanches root, Eucommia, Cynomorium, Rehmannia root, Polygonum(Fo-Ti) root,Tribulus, Gynostemma, Long Jack/Eurycoma root, Eleuthero root,royal jelly, Astragalus root & seed, Euryales, Schisandra, Rhodiola root, Citrus peel, Cyperus root, Cinnamon bark & twig, Black pepper, Ginger, Saw Palmetto, Flower pollen,Damiana,Oat,Nettle root,Ginkgo,Ashwagandha root, Mucuna, Shilajit, Muira Puama, Catuaba, Maca, Huanarpo Macho, Guarana Seed.Gluten Free, Sugar Free, Vegan, Soy Free 

HOW TO USE
Suggested Use: 30-60 drops in water or beverage of choice 1 to 3 times daily.
SOURCING
Made with the purest intention, sourced from the finest ingredients. We believe that life is a ceremony. By infusing everything that we do with ritual, we guarantee that our products are consciously sourced from all over the world - made with the purest ingredients and finest quality. We make it a priority to use organic, GMO free, fairtrade products whenever possible.
*These statements have not been evaluated by the FDA. This product does not intend to treat or prevent any disease. Keep out of the reach of Children. Not to be used during pregnancy. Consult a physician before using if nursing or taking any medications.