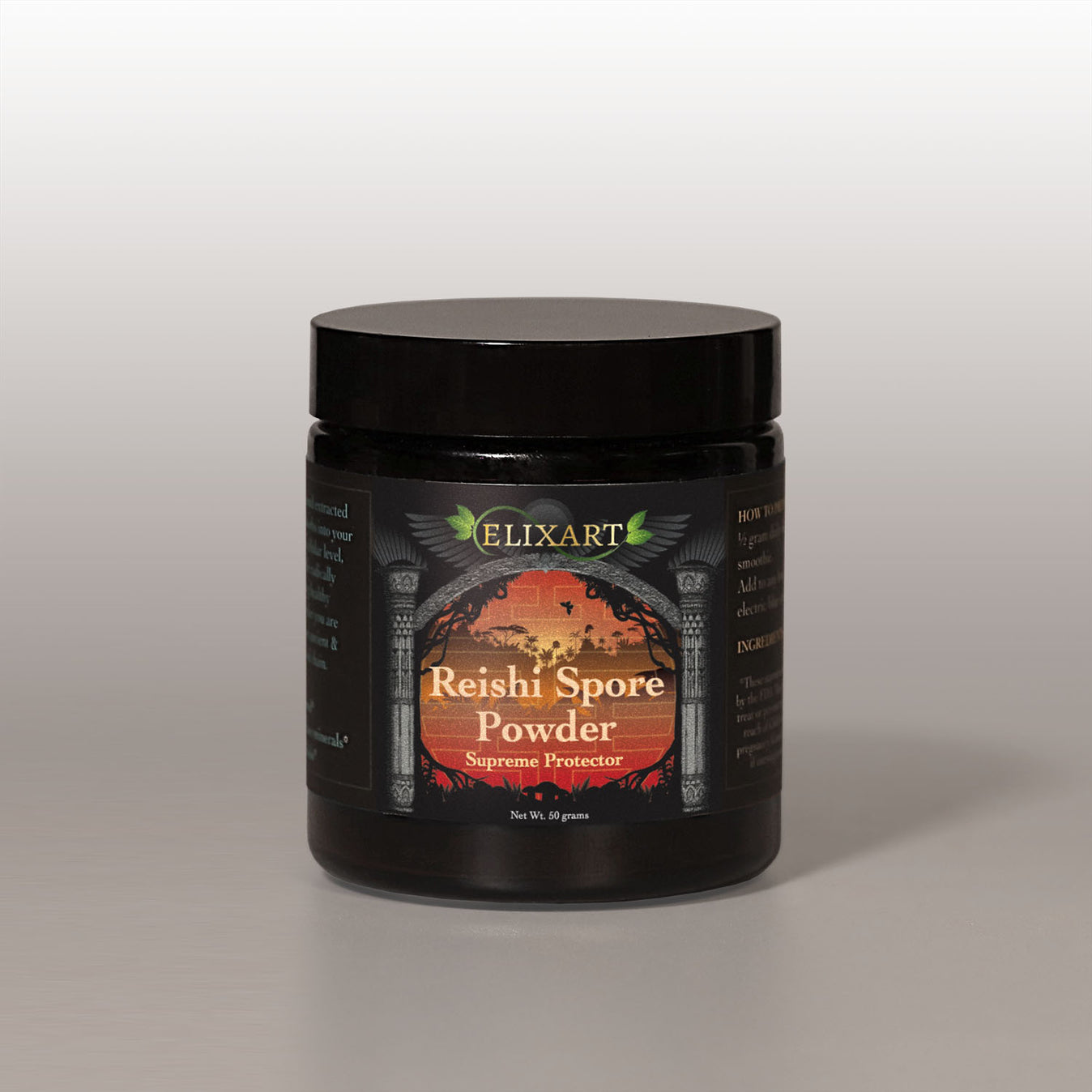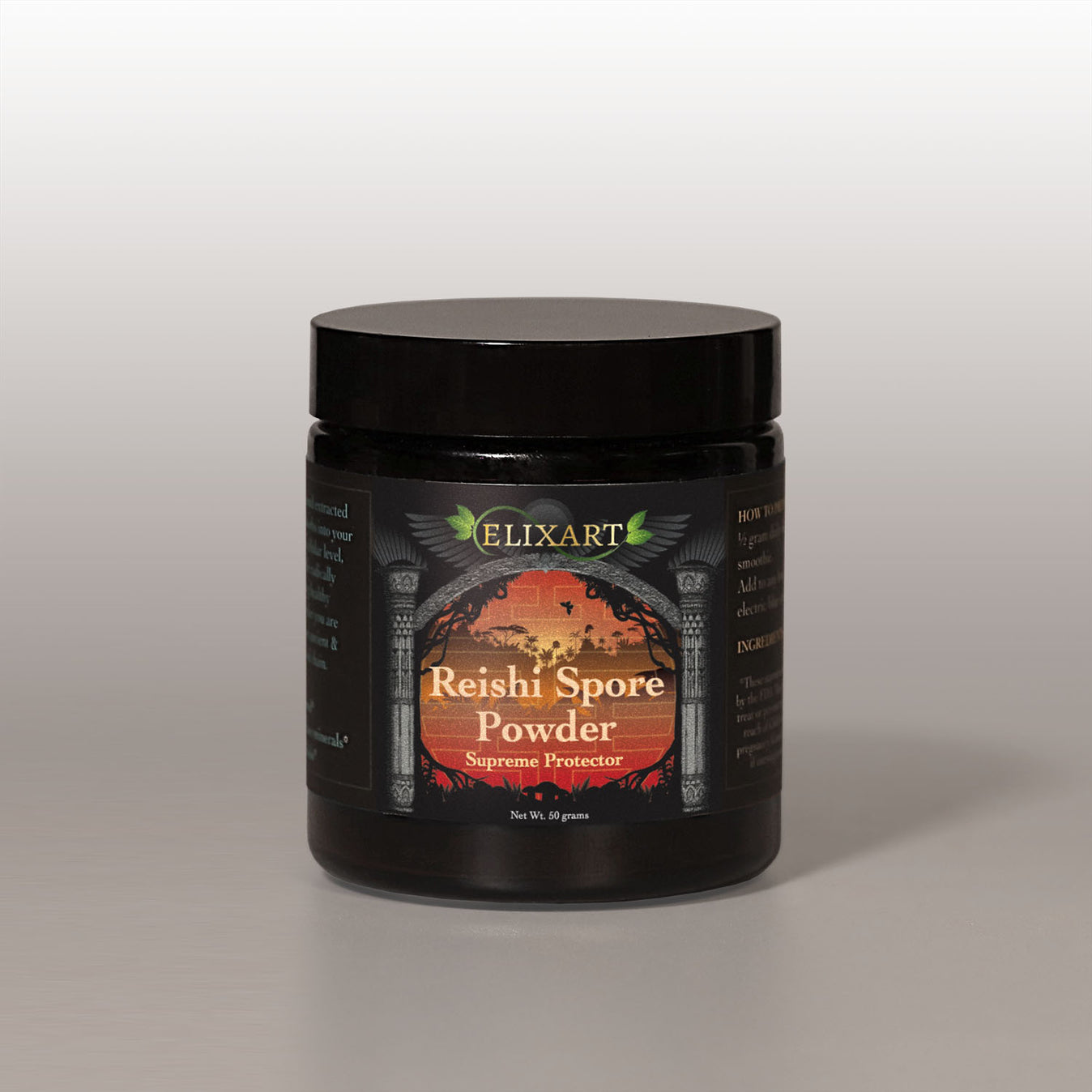 Reishi Spore Powder
Immunity and Longevity Tonic
DESCRIPTION
Reishi is known as the "Supreme Protector" and the herb of " Spiritual Potency." The spores act like seeds making reproduction possible. They have 75x more efficacy than the fruiting body mushroom.
Reishi spore powder has over 900+ bioactive medicinal compounds to enhance your life and health. Reishi is one of the most potent tonic herbs for the immune system. Studies show that reishi "super charges" the white blood cells, one of our body's best defense mechanisms. These little guys are divine in every way, Including the taste. A true longevity tonic. 
EXPERIENCE
| | | | | |
| --- | --- | --- | --- | --- |
| | |   | | |
| Nourishing | Balancing | Grounding | Immunity | Longevity |
BENEFITS
Immune Strength*
Energy Boosting *
Optimum Body Cell Food*
Increase mental clarity*

INGREDIENTS

Reishi Spore Powder (Ganoderma Lingzhi)
Caffeine free, Gluten free, sugar free, vegan, grain free, soy free
HOW TO USE
Add to warm water/tea, stir and enjoy. Mix into smoothies for balanced taste. For the most effective and immediate immune activating effect, place one gram under the tongue and let it dissolve.
SOURCING
Made with the purest intention, sourced from the finest ingredients. We believe that life is a ceremony. By infusing everything that we do with ritual, we guarantee that our products are consciously sourced from all over the world - made with the purest ingredients and finest quality. We make it a priority to use organic, GMO free, fairtrade products whenever possible.
*These statements have not been evaluated by the FDA. This product does not intend to treat or prevent any disease. Keep out of the reach of Children. Not to be used during pregnancy. Consult a physician before using if nursing or taking any medications.