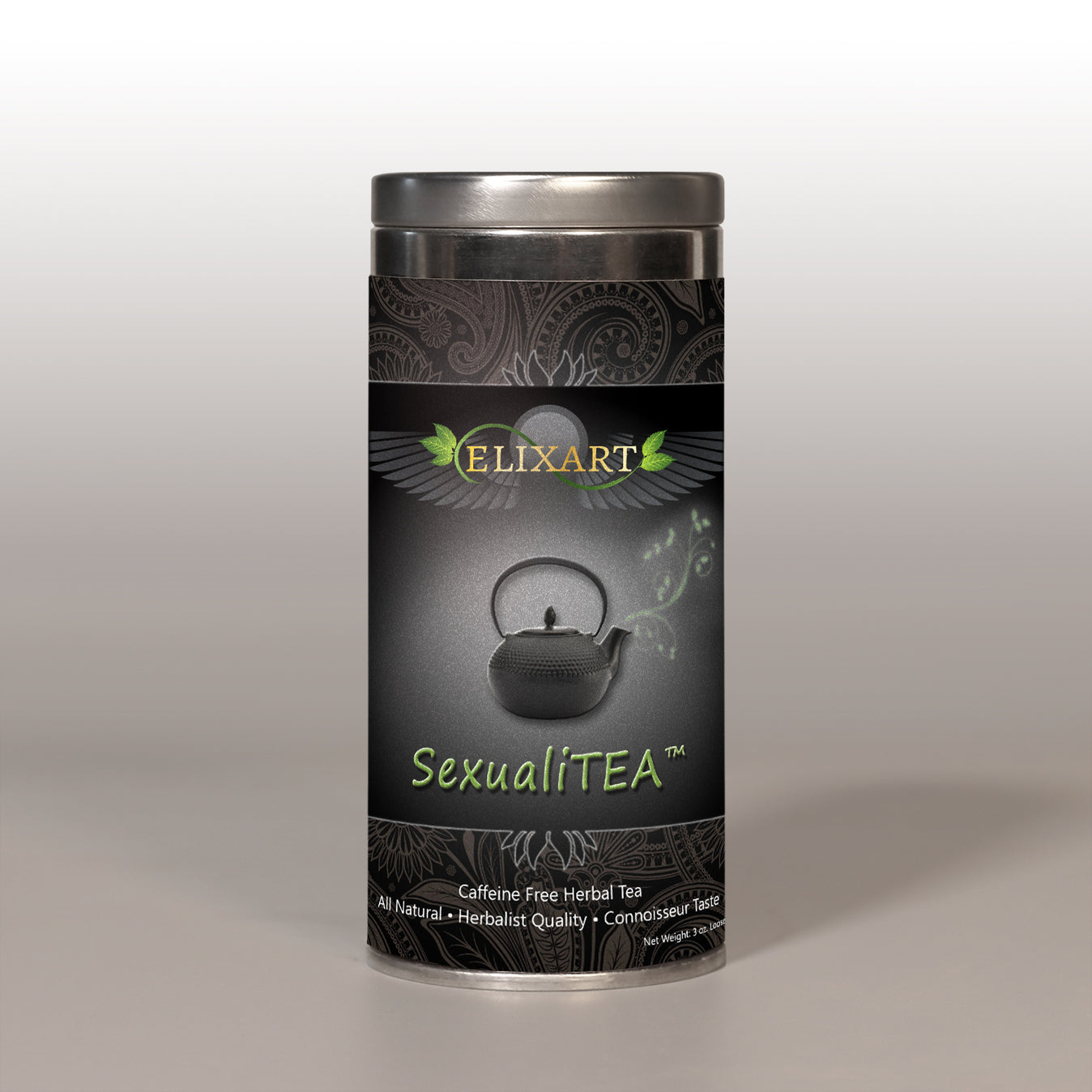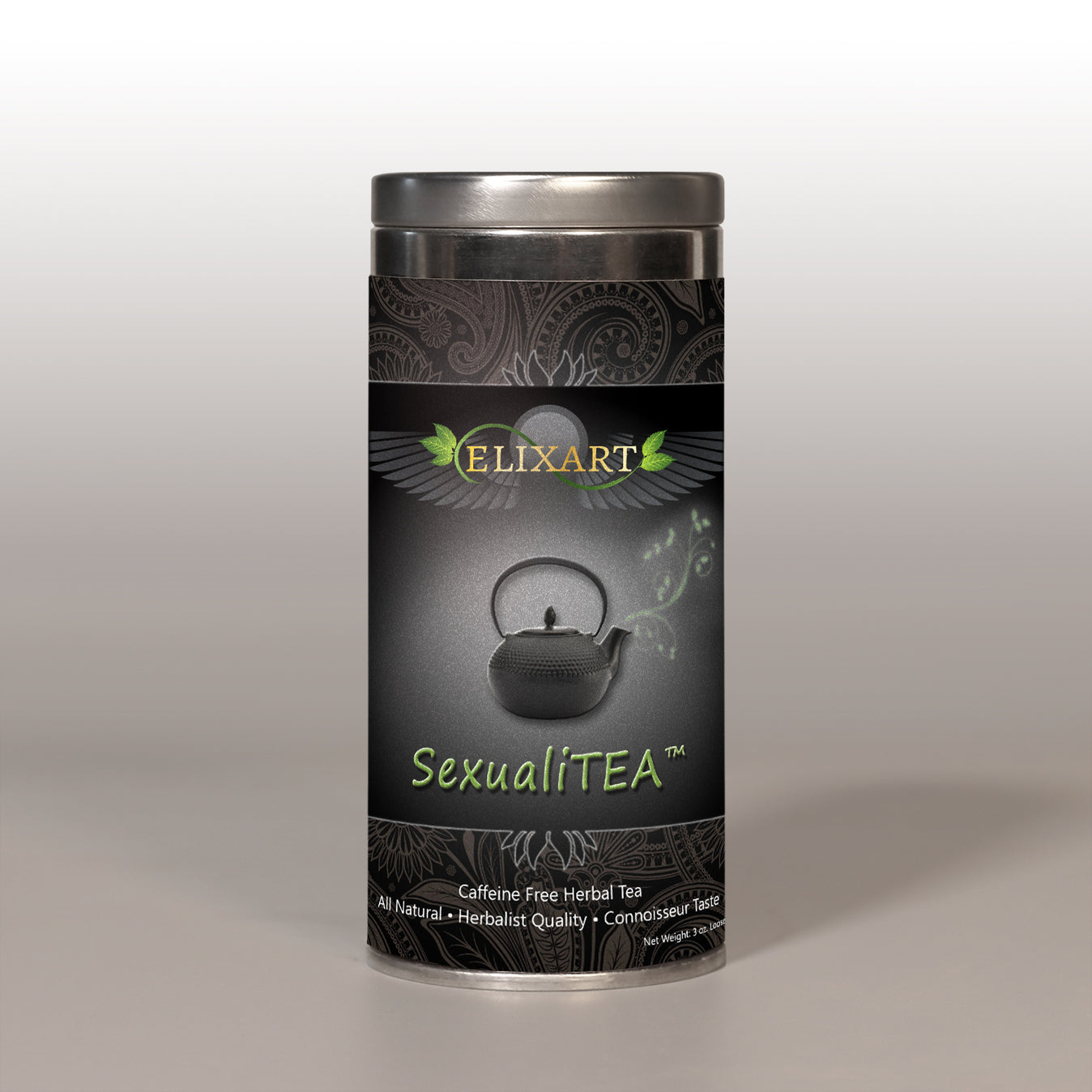 SexualiTEA
Elixart
DESCRIPTION
SexualiTEA is an inviting and delicious tea with a warming 'chai' like aroma and floral rose undertones. Excite the senses with this pungent, sensual blend.*
Discover your own ritual, or be a part of ours. As you sip your tea, enjoy the quality and purity of the offering. Set an intention for your health and healing while the nurturing treasures of the plant world unfurl. ours. 
EXPERIENCE

| | | | | |
| --- | --- | --- | --- | --- |
| | |   | | |
| Enlightening | Nourishing | Grounding | Sensual | Euphoric |
INGREDIENTS
Cardamom seed (Elettaria cardamomum)

Rose petal (Rosa damascena)

Rosehip (Rosa canina)

Sarsaparilla root (Smilax ornata)

Damiana leaf (Turnera diffusa)

Milky Oat seed (Avena sativa)

Cinnamon bark (Cinnamomum cassia)
Gluten free, sugar free, vegan, grain free, soy free
HOW TO USE

Brewing Instructions Add one cup of boiling water to one heaping teaspoon herbal blend and cover securely with lid to lock in delicate vapors. Steep 5 minutes for quick infusion, or up to 8 hours for full flavor and effect. Uncover, stir well, strain and enjoy. Also delicious served cold.
SOURCING
Made with the purest intention, sourced from the finest ingredients. We believe that life is a ceremony. By infusing everything that we do with ritual, we guarantee that our products are consciously sourced from all over the world - made with the purest ingredients and finest quality. We make it a priority to use organic, GMO free, fairtrade products whenever possible.
*These statements have not been evaluated by the FDA. This product does not intend to treat or prevent any disease. Keep out of the reach of Children. Not to be used during pregnancy. Consult a physician before using if nursing or taking any medications.