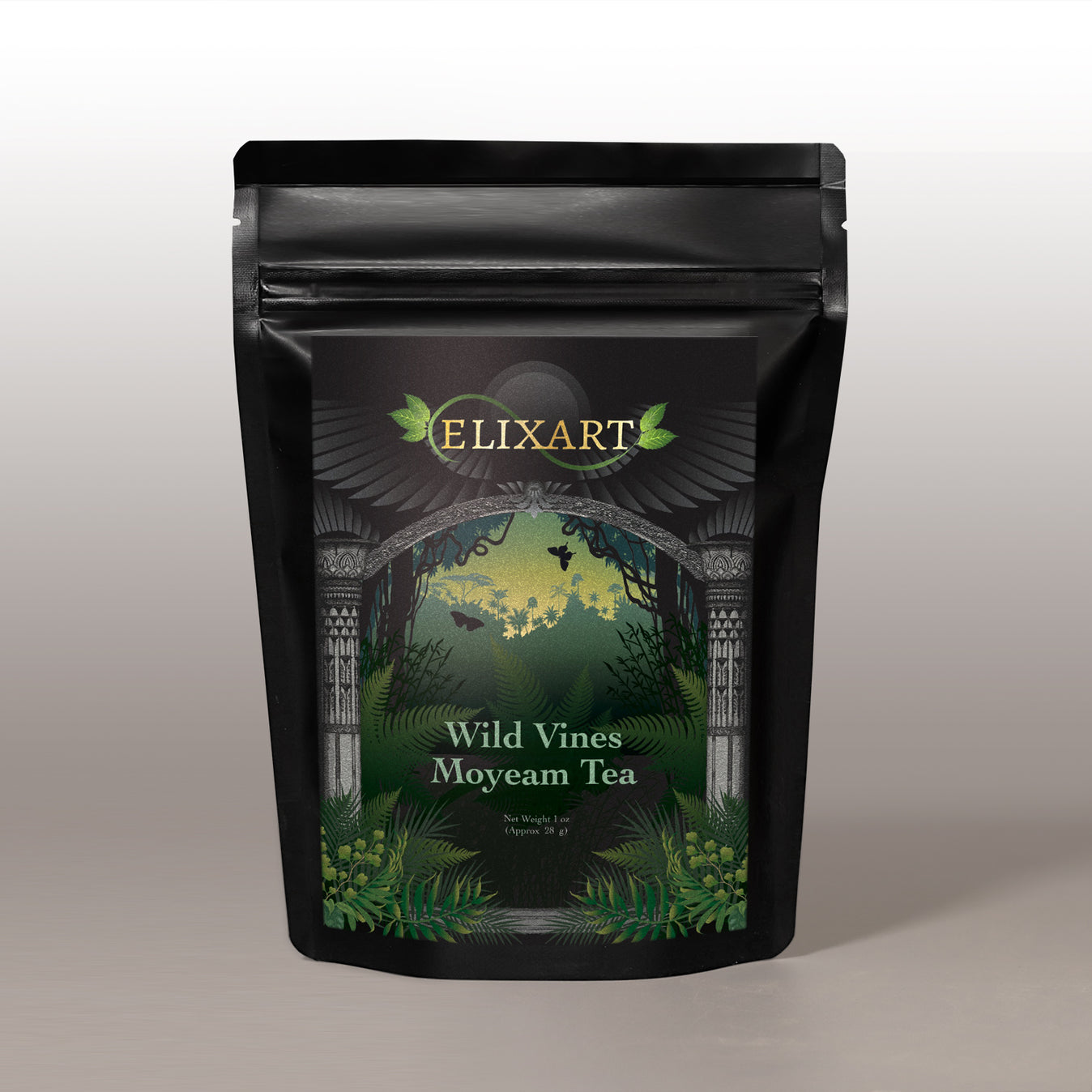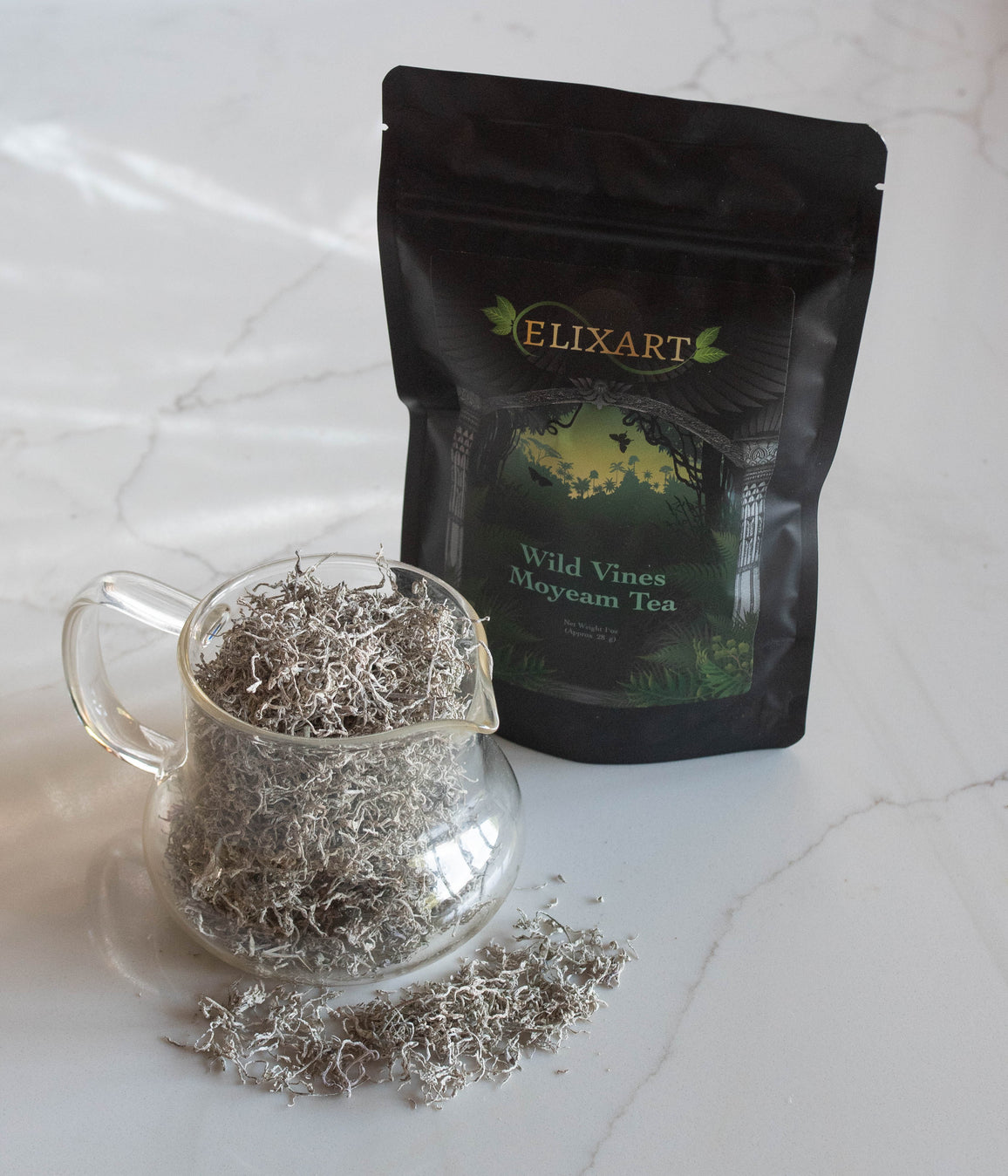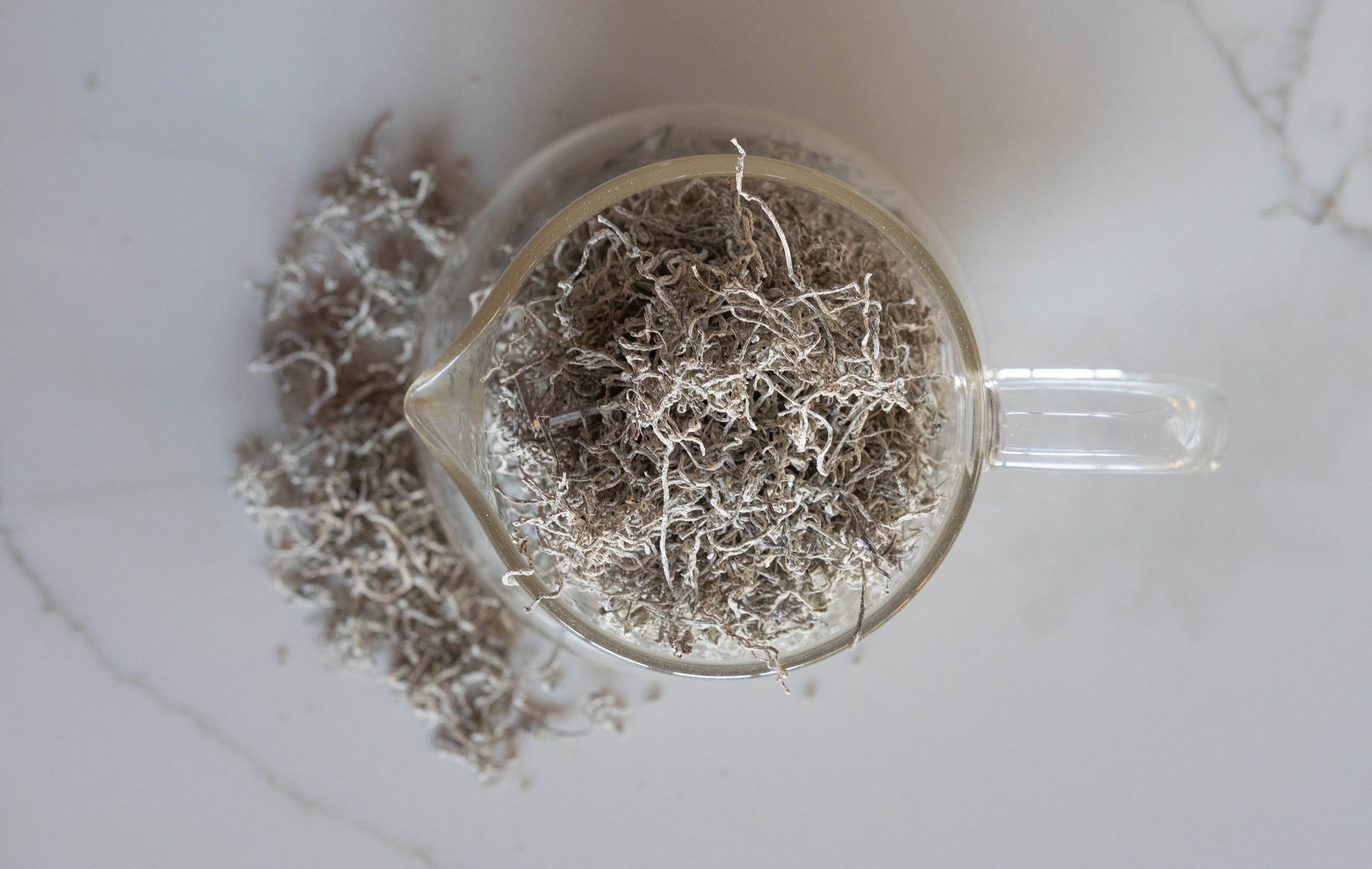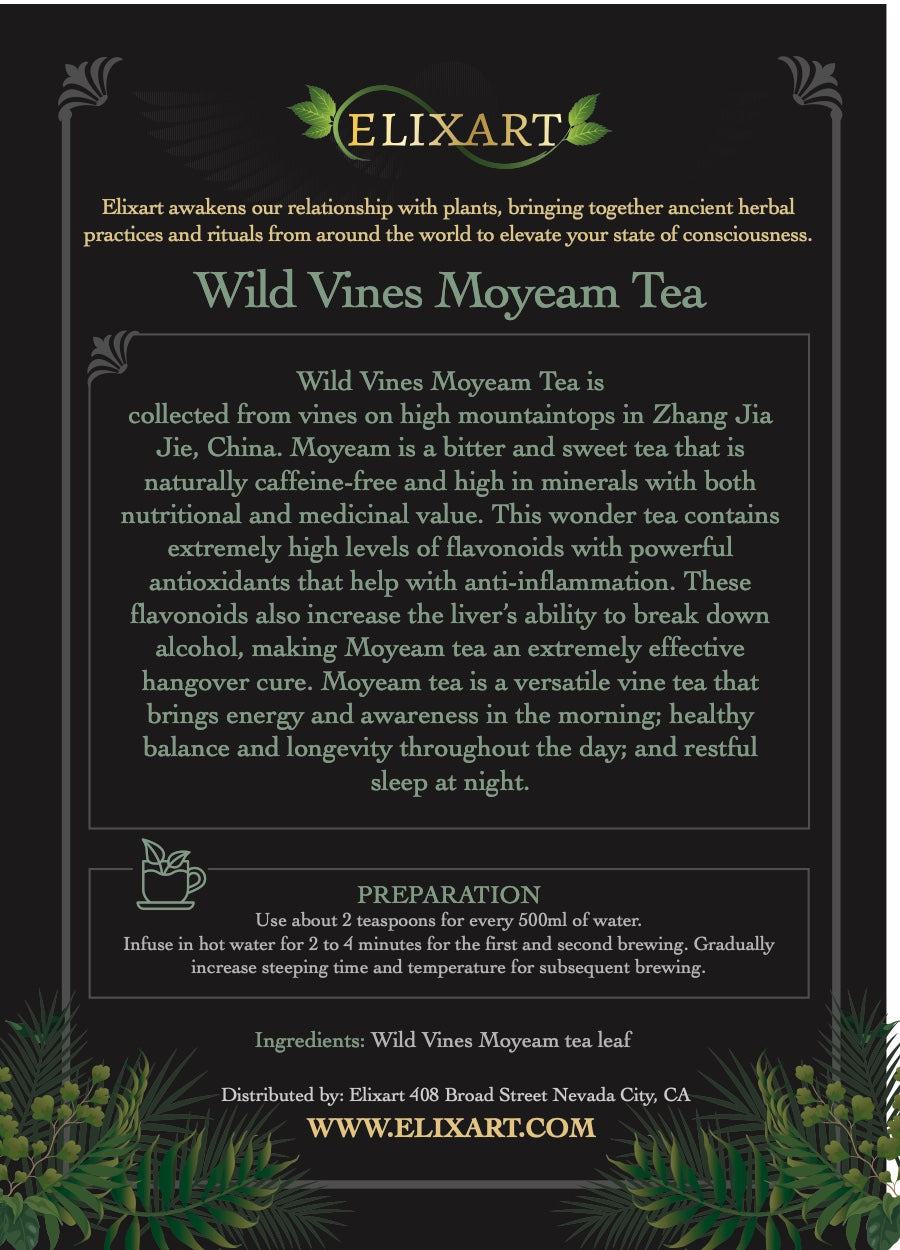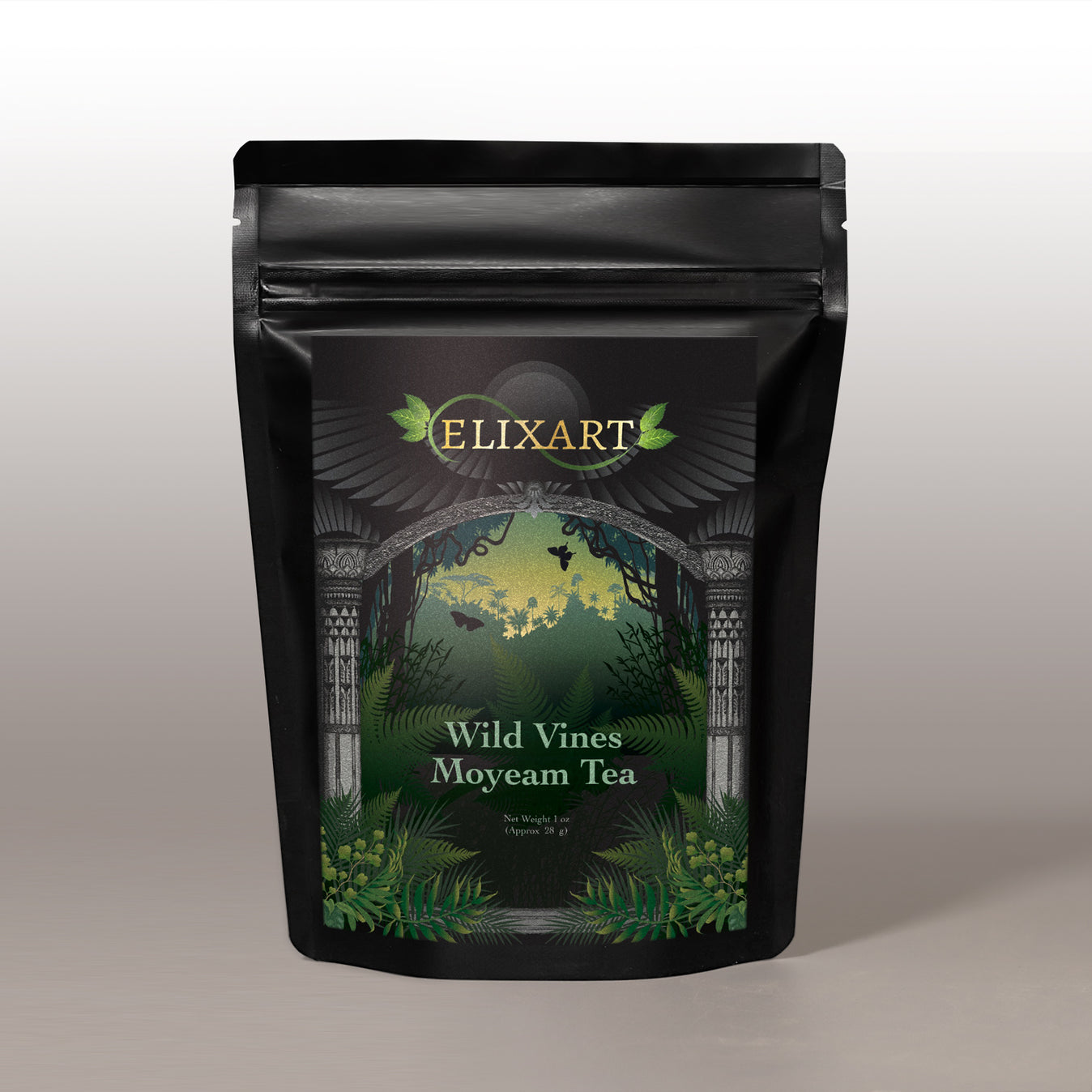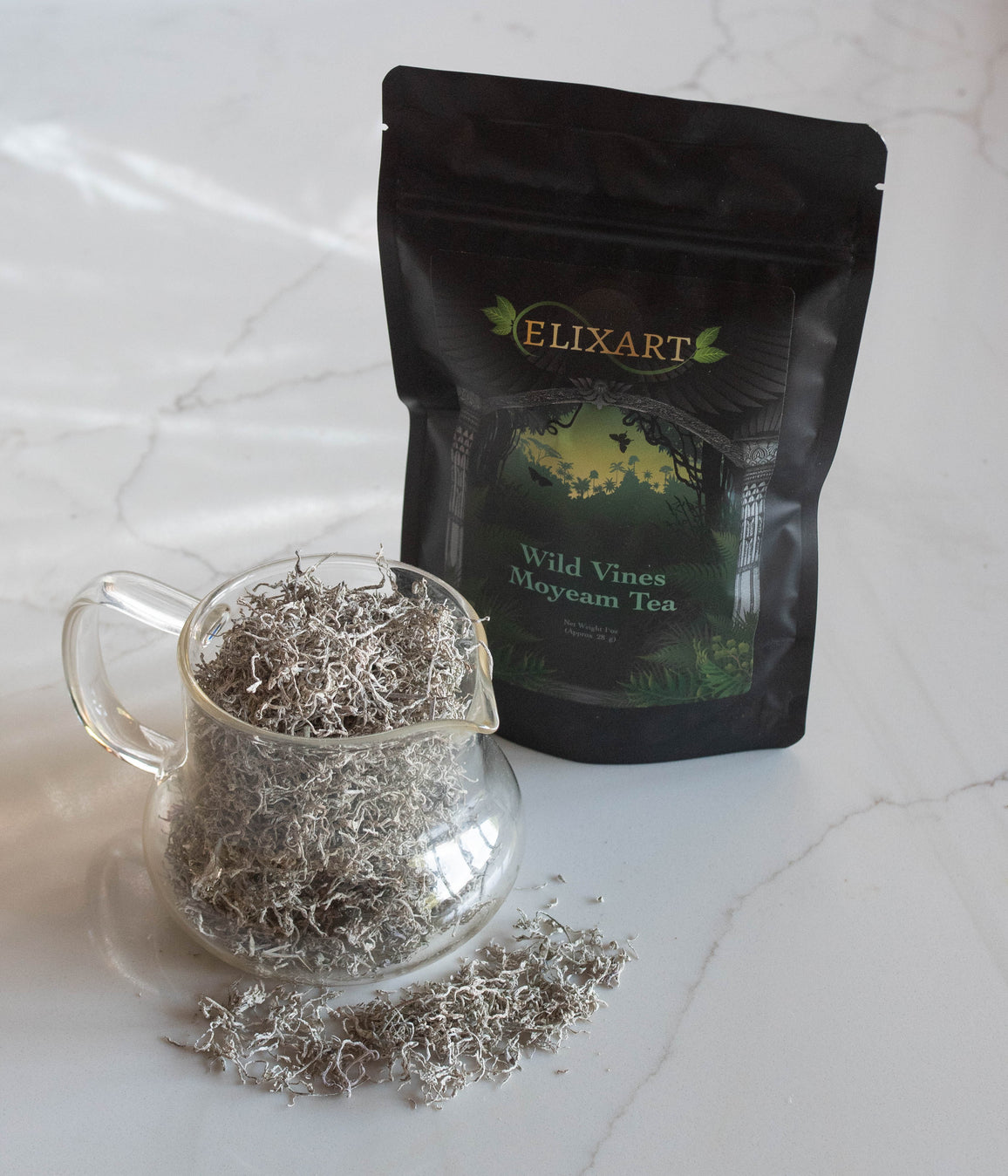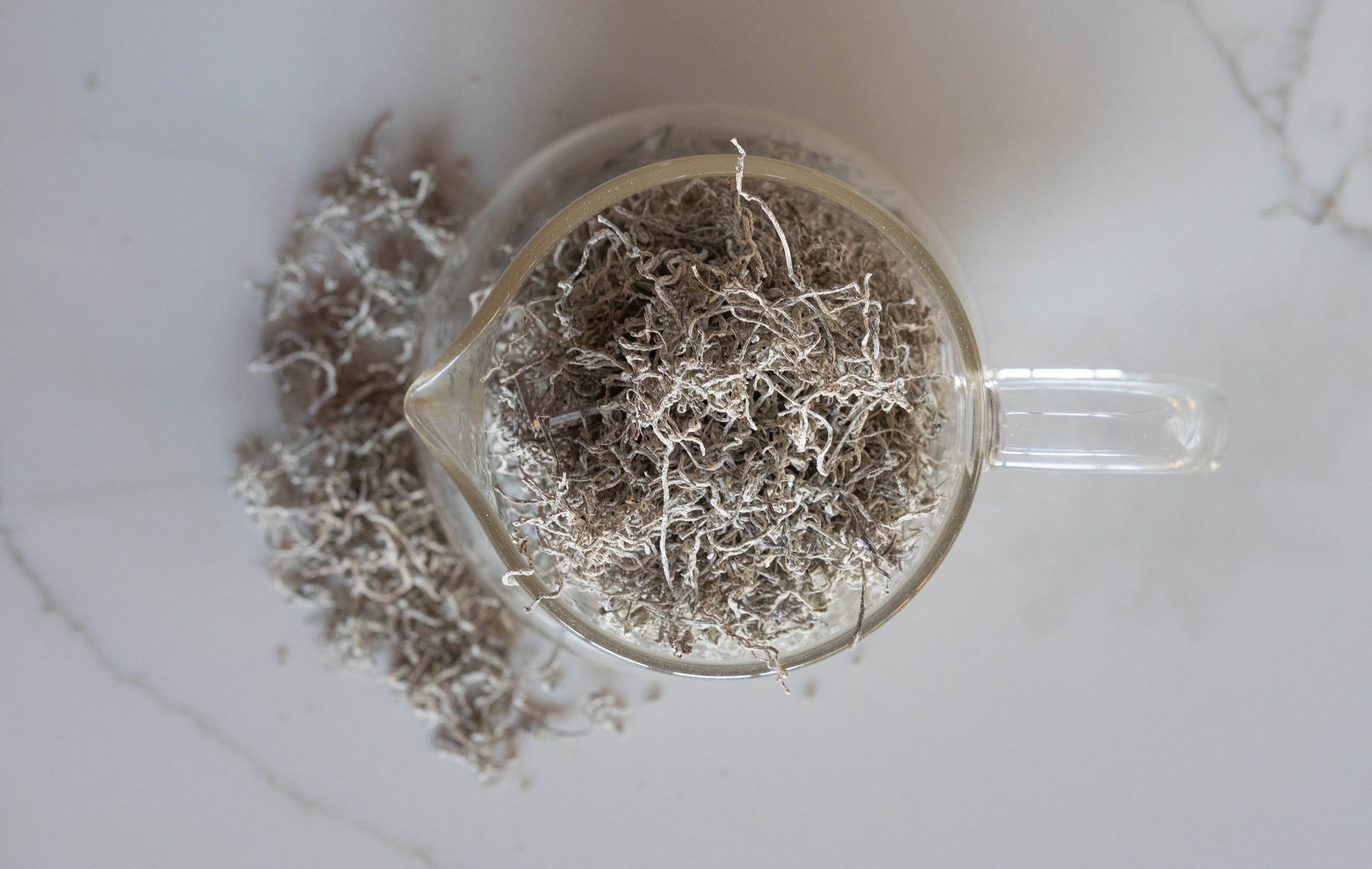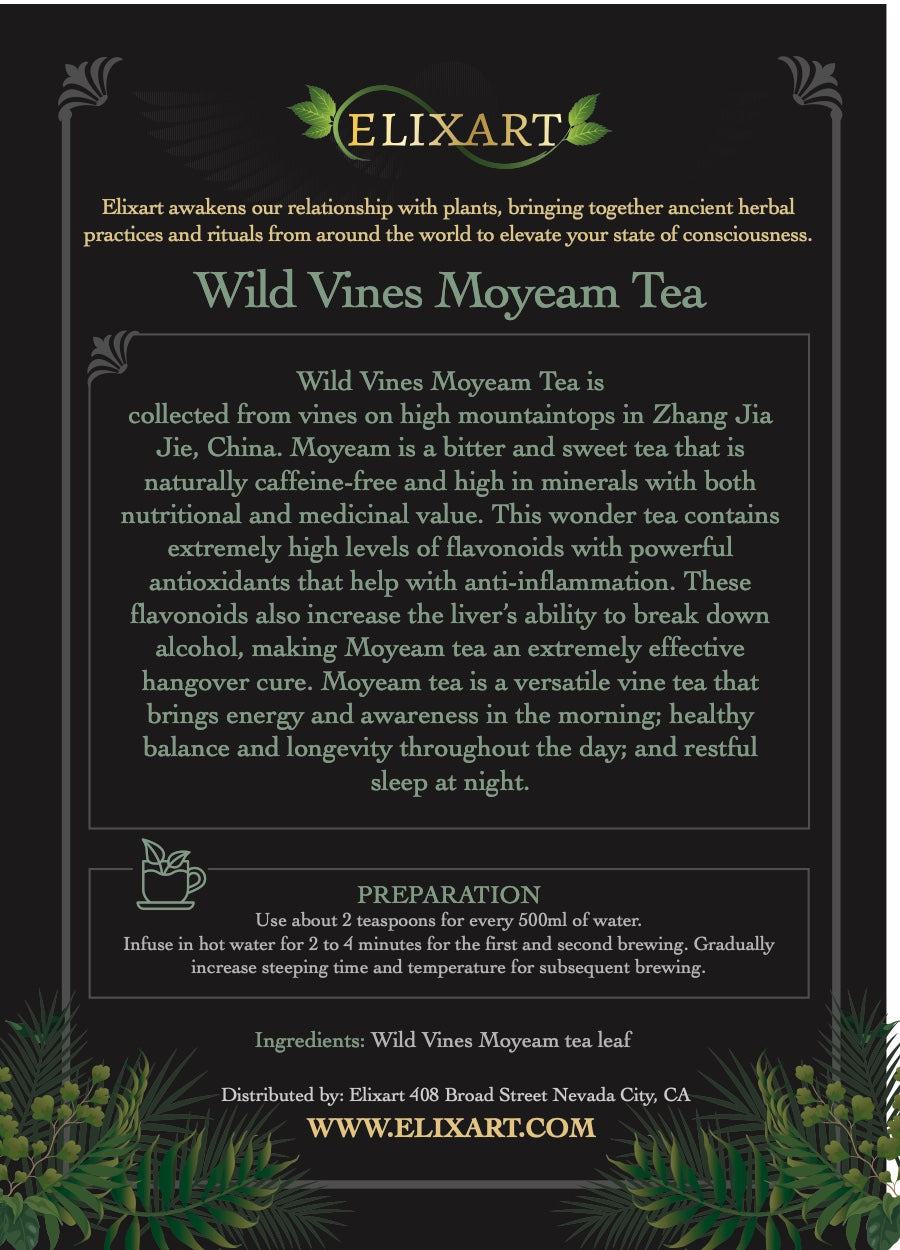 Wild Vines Moyeam Tea
The King of Flavonoids
DESCRIPTION
This extremely rare herbal tea contains extremely high levels of flavonoids with powerful antioxidants that help inflammation. Bitter at first, transforming to a sweet experience, this naturally caffeine-free and high in minerals brings energy and awareness in the morning, healthy balance and longevity throughout the day, and restful sleep at night. 
EXPERIENCE

| | | | | |
| --- | --- | --- | --- | --- |
| | |   | | |
| Enlightening | Balancing | Detoxing | Grounding | Longevity |
BENEFITS
Longevity tonic*
Powerful antioxidant*
Enhances energy*
Anti-Inflammatory*
Appetite suppressant *
Helps treat hangovers

*

INGREDIENTS
100% Moyeam Tea
Caffeine free, Gluten free, sugar free, vegan, grain free, soy free
HOW TO USE

Infusion time: 1 -10 minutes
Water temperature: 140 - 212 F 
Water amount: 6 - 8 oz = 175 - 250mL
Leaf amount: 1 - 2 teaspoons = 1 - 2.5 grams 
Infuse the tea leaf for 1 to 10 minutes. Serve. Sip. Savor.

SOURCING
Made with the purest intention, sourced from the finest ingredients. We believe that life is a ceremony. By infusing everything that we do with ritual, we guarantee that our products are consciously sourced from all over the world - made with the purest ingredients and finest quality. We make it a priority to use organic, GMO free, fairtrade products whenever possible.
*These statements have not been evaluated by the FDA. This product does not intend to treat or prevent any disease. Keep out of the reach of Children. Not to be used during pregnancy. Consult a physician before using if nursing or taking any medications.